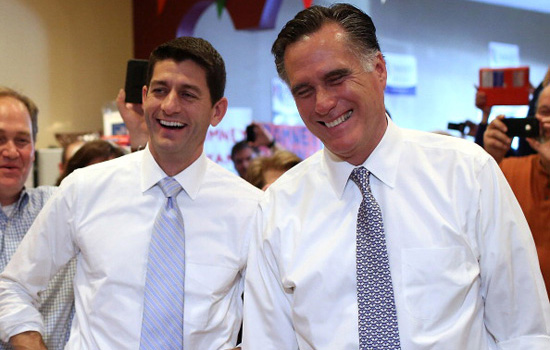 In the aftermath of an election you always have the winners who thank all their supporters and of course the losers who look for an immediate place to shift the blame.
Mitt Romney's running mate Paul Ryan does just that in his first post election interview with Wisconsin's WISC-TV Monday (Nov 12) when he attributed Romney's loss to unexpected "urban" voter turnout.
Oh, yes he did.
Paul Ryan went on to say that this demographic of voters, and not policy, was in fact the reason why he and Romney did not claim victory in the 2012 election.
"Especially in urban areas," Ryan said, "which gave President Obama the big margin to win this race…I don't think we lost it on those budget issues, especially on Medicare – we clearly didn't lose it on those issues."
Denial may be a strong word, but considering that overall voter turnout was actually lower in 2012 than the 2008 election, it is fair to say Paul Ryan is reaching here.
With frivolous arguments such as these, it is easy to see that Paul Ryan is scrambling to defend his thoughts on policy.
In the end, this may bother some people but at least this guy isn't making comments like these from the White House. And thank God for that!
What do you think about Paul Ryan's comments? Sound off below!
Be the first to receive breaking news alerts and more stories like this by subscribing to our mailing list.