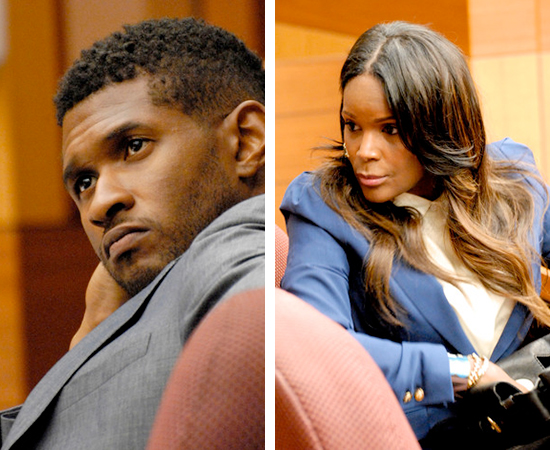 If they're giving out awards for people having the worst year ever, then Tameka Foster-Raymond has to be one of the leading contenders.
After losing her son Kile in a tragic boating accident and then losing primary custody of her two young boys to their father Usher, followed by a lawsuit from her landlord, Tameka just can't seem to catch a break.
Unfortunately, Tameka will have to add one more notch to her loss column, because her bid for a new custody trial was completely dismissed.
SandraRose.com reports on the latest:
Judge Bensonetta Tipton Lane denied Tameka Raymond's request for a new trial Tuesday. Tameka Raymond's attorneys filed a motion for recusal in September. The motion prompted a federal investigation into corruption in the contentious child custody case between Tameka and her ex-husband Usher Raymond. Tameka Raymond's attorneys allege a special relationship between Usher's attorney John Mayoue and the judge.
Tameka took to Twitter to vent her frustrations a little.
Ok just got re-pissed. Goodnight tweets! Love yall, pray for clarity, live for truth, judge not & most of all don't drink the Kool-aid! xoxo

— Tameka J Raymond (@TamekaRaymond) October 31, 2012
Damn, Meek-Meek. Maybe it's time to just sit for a lil' bit cause there's some serious negative energy wreaking havoc in your life.
Be the first to receive breaking news alerts and more stories like this by subscribing to our mailing list.