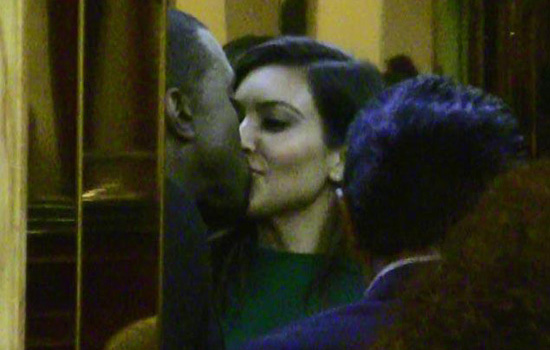 Kim Kardashian's 32nd birthday is coming up, and folks are speculating whether her boyfriend Kanye West will use that as the perfect opportunity to propose to her.
Ryan Seacrest hinted at the potential engagement on his radio show Friday morning while discussing rumors that Kim is "demanding" a ring from Kanye for her birthday.
"I think we could definitely see an update on this story on Monday," Ryan told his KIIS-FM radio co-host Ellen K.
And if anyone would know about a possible Kimye engagement, it would definitely be Ryan Seacrest, who is the executive producer of Kim and her family's "Keeping Up with the Kardashians" reality show and all of its spin-offs.
But apparently Ryan Seacrest isn't the only one with the inside info on Kimye's alleged engagement.
A source close to the couple revealed to Radar Online that Kanye has been thinking about popping the question to his girlfriend of several months for some time now.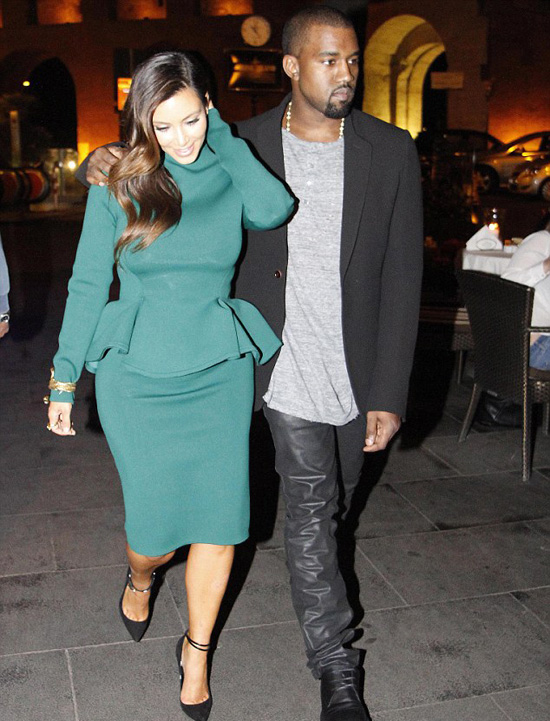 "It's only a matter of time before Kanye pops the question," the insider said. "They are madly in love with one another and as far as Kanye is concerned he wants to spend the rest of his life with Kim."
"It's just a case of making sure the ring is perfect because she's his princess," the source added.
But whether or not Kanye chooses to propose to Kim, they'll have to wait until Kim's divorce from Kris Humphries is finalized, and who knows when that will be, since Kris is basically refusing to sign the papers because he is pursuing an annulment based on fraud — which Kim refuses to admit to.
Humphries' lawyers want to prove in court before a jury that Kim had "no intention of proceeding with this marriage. That it was basically a contrivance for the benefit of her show and to make money," his attorney Marshall Waller said.
During a hearing back in August, Kim's attorney Laura Wesser accused Humphries' team of doing the most and racking up at least a quarter of a million dollars in legal fees.
Meanwhile, Kim and Kanye were spotted enjoying a romantic evening Thursday night (Oct 18) to celebrate Kim's birthday, which is this Sunday (Oct 21).
The couple, who photographers caught passionately kissing, dined at a popular Italian restaurant called the 'Il Bolognese in the H'Errys Nar.'
Check out the pics below:
Be the first to receive breaking news alerts and more stories like this by subscribing to our mailing list.