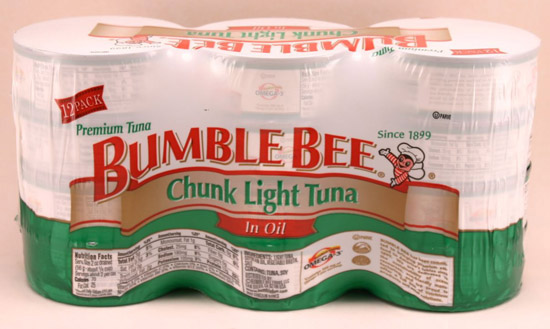 An employee of tuna maker Bumble Bee Foods was reportedly cooked to death last Thursday morning (Oct 11) at a seafood plant in Southern California. The company identified the man as 62-year-old Jose Melena, a 6-year employee of the business.
According to California Division of Occupational Safety and Health spokeswoman Erika Monterroza, the man became trapped inside an industrial pressure cooker described in coroner's documents as a "steamer machine," and was "fatally injured" after being cooked inside the oven.
Paramedics rushed to the plant and pronounced Melena dead as soon as they arrived, KABC-TV in Los Angeles reported.
Melena's job was to push baskets of sealed cans into the pressure cooker, though it wasn't immediately clear how the man ended up inside the so-called "steamer machine," but Monterroza says Cal/OSHA has launched an investigation into the freak accident.
According to Cal/OSHA statistics, more than 300 people died in fatal occupational injuries in 2010.
"The entire Bumble Bee Foods family is saddened by the tragic loss of our colleague, and our thoughts and prayers are with the Melena family," the tuna company said in a statement. "It remains our first priority to support and assist the Melena family during this very difficult time."
Jose's grieving children spoke to reporters in the days following the incident.
His daughter Sara Melena told KABC, "He left happy. I'm grateful with God that even though it's tough for us, but I know that he is with him."
The family has yet to receive an official explanation of what exactly happened, but Sara says she cherishes the fond memories of her father.
"He didn't have a lot of money or any of that, but he would always say, 'I would do anything to give you guys what you need,' so that gives me peace," she said.
Melena's son Antonio (aka "Tony") echoed his sister's sentiments to CBS L.A. "He was just grateful he had a job, that he could pay his bills and provide food for his family."
"It's hard to believe what's going on," Tony added. "And what's happening. It's just been really tough."
In addition to his daughter Sarah and his son Antonio, Jose Melena leaves behind three other children and seven grandchildren.
Be the first to receive breaking news alerts and more stories like this by subscribing to our mailing list.