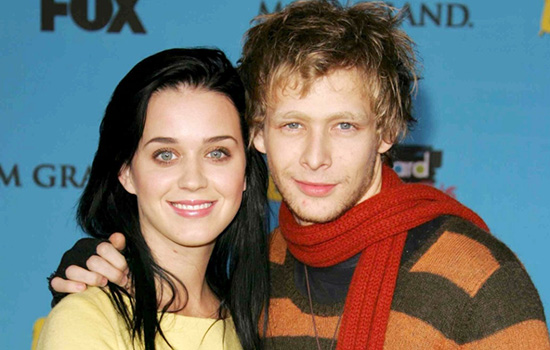 Actor Johnny Lewis — who once dated Katy Perry, and has starred on popular shows like "Sons of Anarchy" and "The O.C." — is suspected of murdering an 81-year-old woman before falling to his own death.
According to TMZ, the 28-year-old's body was found in the driveway of an L.A. home in the Los Feliz neighborhood Wednesday morning (Oct 26) … and the elderly woman who owned the home was found dead inside.
Police believe the woman is the victim of a homicide at he hands of Lewis, who is said to have beat her to death.
Witnesses say they heard the octogenarian woman screaming, and then saw Lewis outside her home attacking two other people with a 2×4 piece of wood and his bare hands. He then climbed onto the roof, and fell to his death.
The men who were attacked by Lewis told police that the actor — who tried to break into the home of one of the men — showed "super-human strength" and was "phenomenally strong," and it took at least 3 people to hold him back.
Law enforcements say that Lewis — who was renting a room from the 81-year-old victim — is the sole suspect in the woman's murder, and they are NOT looking for any other possible suspects.
Police also believe that Johnny was under the influence of some type of illicit drug — like PCP or meth — at the time of the bizarre incident.
One source told TMZ that Johnny had gone to a neighbor's home earlier in the day to introduce himself. The neighbors say that Johnny, who they knew as a "nice guy," had lived in that house before, moved away, and then came back.
It's unclear what led to Jonny's drug-fueled attacking spree that led to the murder of an elderly woman, and eventually, his own death.
Be the first to receive breaking news alerts and more stories like this by subscribing to our mailing list.