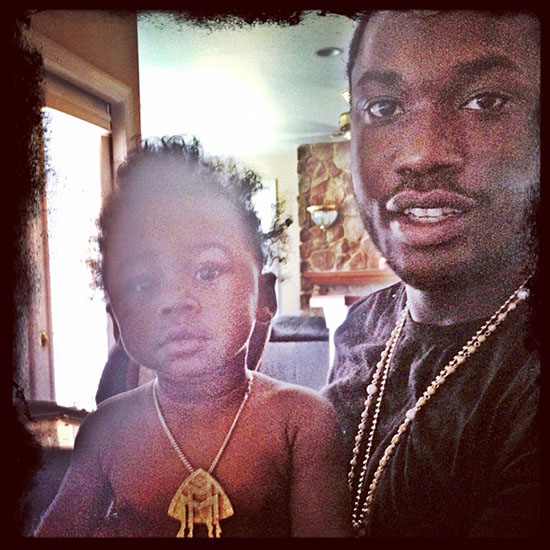 According to MMG rapper Meek Mill, his "baby mom" is a "true bum!" And what exactly makes his "baby mom" a "true bum?" We'll let him explain:
My baby mom a true bum…. I gave her 11k within 30 days… and she still had a nerve and call me about some papers! #playersfuckuptoo
This is what Meek Mill posted to his Twitter (via Instagram) in regards to the mother of his child. He followed that expressive tweet with yet another message that went like this:
Rappers need 2 start doing reality shows on how they bum bitches b tryna fuck up they life… child support… Divorce… Stealing… lying… cheating… sign me up!
It's funny. Meek Mill wouldn't even have to be going with this if he had just wrapped it up.
We're no financial experts or anything, but aren't condoms WAAAAY cheaper than children?
Be the first to receive breaking news alerts and more stories like this by subscribing to our mailing list.