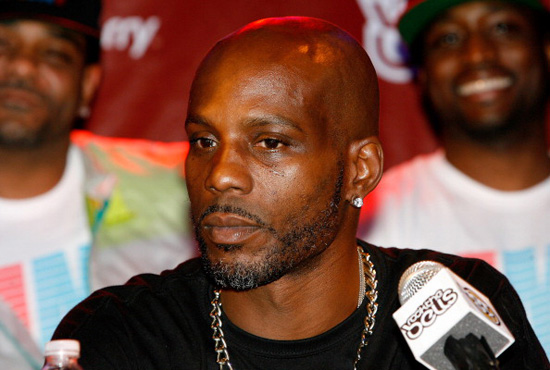 You want to know how a church is doomed to the fiery pits of hell? When its leadership sees crack-addicted, serial adulterer and foul-mouthed DMX fit for ordainment.
DMX sat down for an exclusive interview with Global Grind and he broke the news about his new deaconship to the hip hop site.
Yeah, I read the whole bible. I just been made a deacon at the church I used to go to – Morning Star. I would like my first sermon to be there or in Yonkers.

The biggest step is not in the studying, reading, but the warning to change the way you live. Wanting different things for yourself, and making that change because if you still want to drink and smoke, you could read as much as you want, that doesn't mean you're ready.
Oh, ok. So DMX is ready to turn over a new leaf? But then why is he coming so hard at Drake in a very unChristian manner?
And furthermore, what kind of pastor goes into an interviewee disrespecting his wife and asserting his right to cheat on her? What part of the marriage vows included that clause?
GG: How's the relationship with your wife, because I know you two did couples therapy? Are you guys still cool?

DMX: No, not at all! We were cool after the show, but there's certain rules you don't break. If a husband and wife are arguing, one of the number one rules is you don't let your sister get in the argument. That's why she has no husband. That should be a great indication of why she's not allowed to get in the argument between a husband and wife. She should have no opinion when she's living under my roof. You want an opinion? Get your own house. Then, you could have all the opinions you want in your house. Things just went left real quick. Men, we don't get much, as far as holidays and days go – father's day. I had my daughter from Miami, and she was real excited about meeting her brothers and sisters in New York. She knew I was coming. I planned to take them to the Statue of Liberty, just all types of things. I was really proud about that. I felt good about that. I was real excited about that, and she just went left.

GG:You guys have been through a lot. I'm sure you guys will eventually become friends again?

DMX: I don't t think so. We were friends, but I think she's very bitter. When we lived in the projects and she didn't want to be with me, I had to take that…Let the man say, "You don't have to leave, I'll leave," now I'm the biggest piece of sh*t in the world.

GG: Do you understand why sometimes she's upset with you?

DMX: I cheated on her, but it wasn't anything new. I was the same way the whole time she knew me. Since day once she knew I was f*cking other bitches. It wasn't like "Oh My God, I though you'd never do this." What it is, it's her sister and the other lonely b***hes in her crew all in her ear. I been the same dude my whole life
Sweet baby Jesus. Is Morning Star sure about this?
Yes, the Lord forgives all sinners, but DMX might could just be beyond redemption. The spirit of Satan got a real hold on Earl.
As if the deaconship wasn't bad enough, DMX also announced that he had plans to drop a gospel album around Christmas, according to Christian Post.
"But they're not ready for [my track 'Angel'] yet," DMX said of a new spiritual song in his documentary. "Not until I hit 'em with the whole gospel album… the gospel record will be right around Christmas."
Look, the Lord can only tolerate but so much disrespect and DMX is jumping up and down on Jesus' last nerve.
He needs to be exorcised and baptized all over again or something. His spiritual compass is way off.
Be the first to receive breaking news alerts and more stories like this by subscribing to our mailing list.