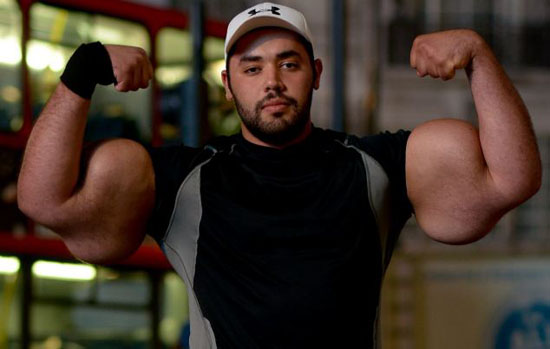 24-year-old Moustafa Ismail, also known as "Big Mo," for very obvious reasons, is the proud owner of a pair of scary-looking 31 inch biceps, which were just recently crowned the biggest in the whole wide world.
Big Mo, an Egyptian-born bodybuilder, has spent the past 10 years pumping iron at least twice a day (and by the looks of it, sometimes way more than that). His upper arms are at least 31 inches, about the same size as the average grown man's waist, and he can lift at least 500 pounds.
But even though those disgustingly massive arms make him look like Popeye the Sailor Man, Big Mo hates spinach. Instead, he eats about three pounds of chicken and one pound of meat (preferably steak) or fish every single day.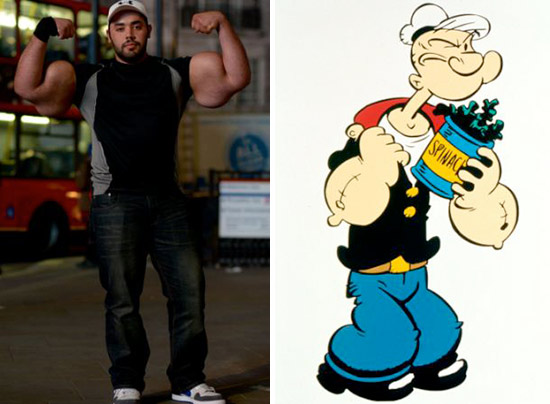 He also consumes four cups of almonds, and washes it all down with two gallons of water and three litres of protein shakes.
"People always say you remind me of Popeye the sailor man," Big Mo told the Daily Mail. "This makes me laugh as the truth is I don't have any spinach in my diet – I can't stand the stuff. Actually I think my arms are now bigger than the cartoon character."
Big Mo says he started bodybuilding about ten years ago to simply get fit. But after he started getting compliments on his bulging biceps, he decided to focus on making them even bigger.
And he did just that. In fact, he was so dedicated to bulking up his arms, that he and his wife moved to the United States so that he could gain access to better workout equipment.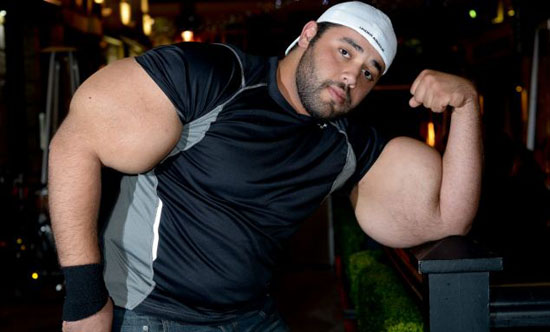 He works out every day between 5am and 8am, and his daily routine includes lots of cardio, strength training, body sculpting, and weightlifting using heavy and isolated weights.
When Big Mo isn't working out, he's running the two gas stations he owns near his home in Massachusetts.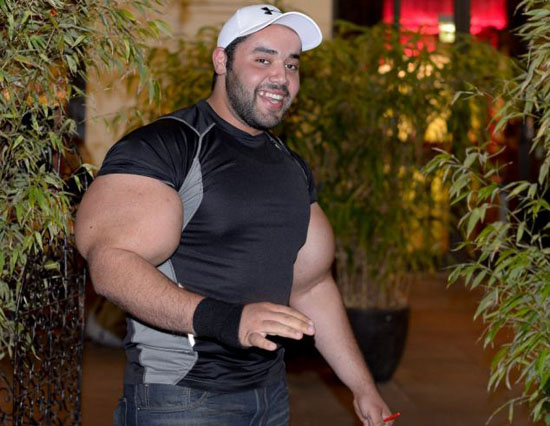 "Working out makes my mood better. You're just focusing. And I like that in this type of sport you can see your improvement in your shape," he says. "I know they are growing, my chest, my shoulders, my arms. I love weights."
Big Mo and his grotesque biceps will appear in the 2013 Guinness Book of World Records.
Be the first to receive breaking news alerts and more stories like this by subscribing to our mailing list.