Actor Michael Clarke Duncan — best known for his starring roles in "The Green Mile" and "The Whole Nine Yards" — has died, his fiancee Omarosa Manigault Stallworth (of "The Apprentice" fame) confirmed Monday (Sep 3).
According to TMZ, Michael's death was sudden and unexpected.
We're told his fiancee, Omarosa Manigault, was with him in his hospital room in Los Angeles and left for a short period of time. When she returned … he had died. Our sources say Omarosa's mother was with him when he passed.
Duncan's rep says the actor never fully recovered from the heart attack he suffered back in July, when Omarosa was credited for saving his life at the time, and she apparently never left his side while he remained hospitalized in the ICU in L.A.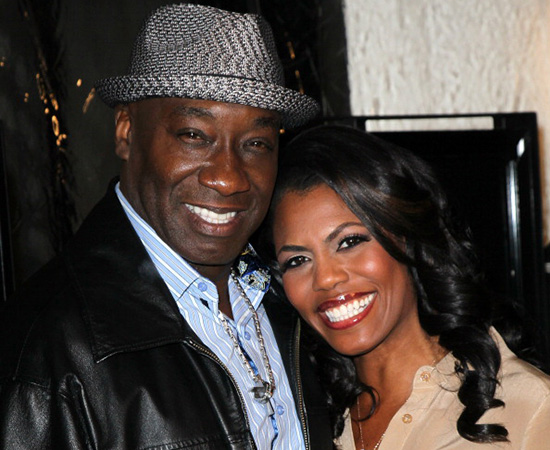 "[Omarosa] Manigault is grateful for all of your prayers and asks for privacy at this time. Celebrations of his life, both private and public, will be announced at a later date," Duncan's rep said in a statement.
Though Michael Clark Duncan will be most remembered for his performance in "The Green Mile," in which he starred alongside Tom Hanks, the 6-foot-5, 300 pound actor has also appeared in several other films, including "Planet of the Apes," "Armageddon," "Sin City," "Talladega Nights," "Kung Fu Panda" and "The Green Lantern," just to name a few.
Duncan earned a "Best Supporting Actor" Academy Awards nomination, among several other nominations, for his portrayal of John Coffey in "The Green Mile."
He has also worked as a bodyguard for a number of celebrities, including the Notorious B.I.G., Will Smith, Martin Lawrence, LL Cool J and Jamie Foxx before he got his big break in Hollywood in the late 90's.
Be the first to receive breaking news alerts and more stories like this by subscribing to our mailing list.