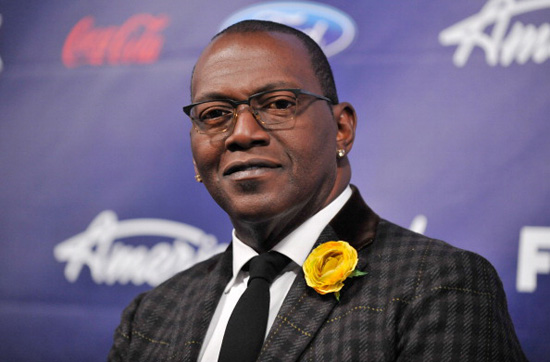 Sources close to "American Idol" have revealed that veteran judge Randy Jackson will not be returning to judge's table next season, however he will remain a part of the show as a "mentor."
As expected, Randy — who has been on the show since it began in 2002 — is not happy about being downgraded to a mentor.
"Producers definitely wanted Randy off the judging panel, and proposed to make him a mentor," one source tells the NY Post. "Not surprisingly, Randy wasn't too happy about that and tried to negotiate a bigger role. The situation has not been sorted out."
Meanwhile, sources connected with the show tell TMZ that AI producers want to hang on to Randy, because "he's the glue that helps keep the show together."
Nicki Minaj is said to be in talks to replace Randy jackson, and even though her deal is reportedly 99% done, nothing is official just yet.
So far the only (somewhat) confirmed judge is Mariah Carey, who we hear isn't a fan of Nicki Minaj and doesn't want to share the judge's table with her, which, producers "LOVE," by the way, "because they think the conflict and tension will be good for the show," according to TMZ's sources.
Sources also said that "Idol" will return to the four-judge format, and producers are hoping to fill one of those seats with a popular country singer … and Keith Urban is rumored to be negotiating a contract, so he might be filling that spot.
Be the first to receive breaking news alerts and more stories like this by subscribing to our mailing list.