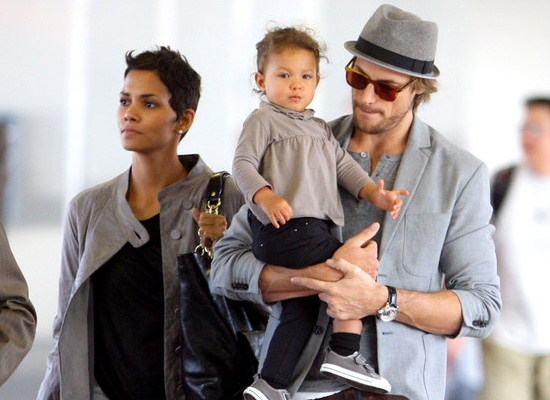 For all of the black women out there fantasizing about shacking up and settling down with a white man in the hopes that a relationship with a man void of pigmentation will be drama-free, let Halle Berry's nasty custody battle with her ex-boyfriend and baby daddy Gabriel Aubry serve as an example: The grass ain't always greener on the other side.
After appearing in public together on multiple occasions looking like two inseparable love birds, Halle and Gabriel's relationship soured shortly after Berry gave birth to their daughter Nahla.
And now that the two are battling over custody, the mud slinging has become unbearable. Halle has accused her former lover of being abusive, both emotionally and verbally. She even claims he called her a "ghetto n***er".
Despite this, Halle has been forced to pay her so-called abuser $240,000 a month in child support to Gabriel after courts ruled in his favor. Aubry has, in effect, become the Kevin Federline to her Britney Spears.
In a bid to escape all of the baby daddy drama, Halle wants to cut all ties to the U.S. and escape to France with her new white lover, Olivier Martinez.
Unlike Tameka and Usher's custody battle, Halle and Gabriel's case is closed to the public, so the juicy details are harder to come by.
But the latest movements in the case revolve around Halle petitioning the court to allow her to relocate, with their daughter Nahla, to France. Which just so happens to be where Martinez is from.
One of the reasons Halle claims she wants to take Nahla to France is because the paparazzi in France are bit more subdued than the vultures in Hollywood. At least that's the story she's telling. And she's enlisting her French boo Martinez to back her claims up in court, according to reports from TMZ.
Halle Berry has a secret witness she's going to call to the stand to support her bid to take Nahla to Paris — her fiance, Olivier Martinez.

Sources close to the case tell TMZ … Halle's lawyer will ask Martinez — a famous actor — about his experience with paparazzi in Paris. Martinez will say the photogs are far more respectful and less aggressive in gay Paris than their counterparts in the US of A.

Martinez will also discuss their living arrangement and his involvement with Nahla. He will also tell the judge that Halle is a class A mother.
If Martinez seems familiar, it's because he starred in the 2002 blockbuster "Unfaithful," a racy film that has helped moisten many a woman's panties. He also was linked to Australian pop star Kylie Minogue for several years.
As for poor Mr. Aubry, according to TMZ's sources, his case to prevent Halle's move is falling apart right before his eyes. One of his witnesses apparently blew it in court so badly that Halle's rebuttal witness was dismissed without ever having to take the stand.
…we're told baby daddy Gabriel Aubry is having trouble making his case. On Thursday, one of Halle's expert witnesses left the courthouse early without even testifying — he was there to counter one of Gabriel's experts, but there was no need for a rebuttal because sources connected with Gabriel tell TMZ … his expert kinda crashed and burned.
Sounds to us like Gabriel's just gonna have to get used to those long distance calls from Paris. Either that or he can look into relocating to France himself.
After all, he is French-Canadian so it's not like the language would be a barrier and Halle's dropping stacks on him so it's not like money is an issue.
And hello, FRESH BAGUETTES!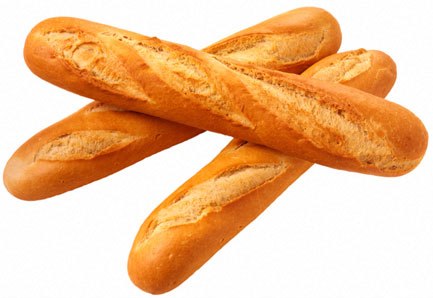 Sounds like a great deal to us. For real.
Be the first to receive breaking news alerts and more stories like this by subscribing to our mailing list.