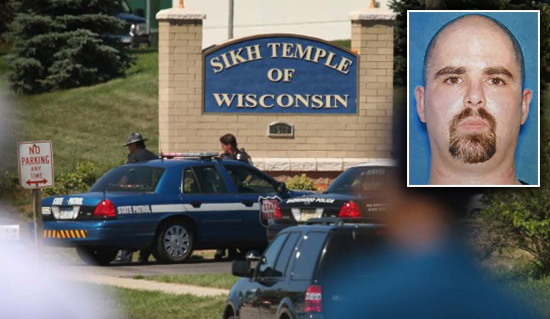 A man opened fire at a Sikh temple in Wisconsin Sunday (Aug 5), killing six people and critically wounding three others, including a police officer. He was immediately shot and killed by another police officer outside the temple.
The suspect in the tragic shooting incident was identified Monday as Wade Michael Page, a 40-year-old white male who served in the U.S. Army in the 1990s, and also had links to the white supremacist movement.
As details are uncovered from the incident, and pieces of Page's life emerge in the incident's aftermath, police have yet to find a motive explaining why he would commit such a horrible act of violence … though FBI agents are said to be looking into Wade's background to determine if Wade's crime was motivated by hate.
But who is this guy, what exactly did he do and whose lives did he take/affect?
Here are 7 things you need to know about the Sikh Temple Shooting and the shooting suspect Wade Michael Page: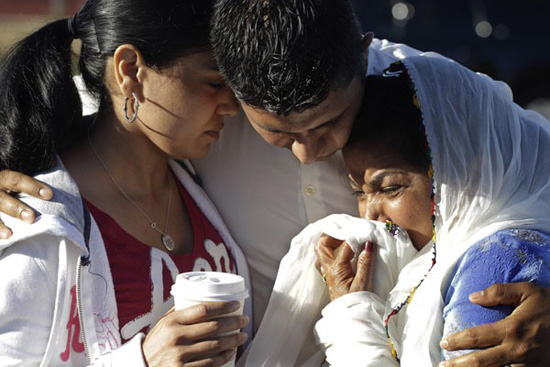 #1

– Authorities say Wade Michael Page walked into the Sikh Temple of Wisconsin carrying a 9mm handgun and multiple magazines of ammunition, and opened fire without saying a word:
Witnesses said Page "did not speak – he just began shooting". Using a semi-automatic pistol, he fired shots in rapid succession. He was carrying several magazines of bullets. Some of the congregants hid in cupboards. Children cowered downstairs and several women barricaded themselves in the building's kitchen.
#2

– Wade Michael Page served in a U.S. Army psychological operations unit before he was discharged in 1998 for a pattern of misconduct, including being drunk on duty:
Page joined the military in Milwaukee in 1992 and was a repairman for the Hawk missile system before switching jobs to become one of the Army's psychological operations specialists assigned to a battalion at Fort Bragg, N.C.

As a psyops specialist, Page would have trained to host public meetings between locals and American forces, use leaflet campaigns in a conflict zone or use loudspeakers to communicate with enemy soldiers. He never deployed overseas while serving in that role, Pentagon spokesman George Wright said.

Page was demoted in June 1998 for getting drunk while on duty and going AWOL, two defense officials said, speaking on condition of anonymity because they were not authorized to release information about the gunman.

Page also received extra duty and was fined. The defense officials said they had no other details about the incident, such as how long Page was gone or whether he turned himself in.
Be the first to receive breaking news alerts and more stories like this by subscribing to our mailing list.