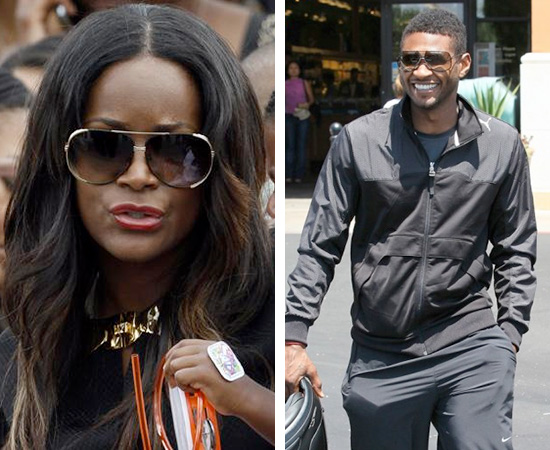 Usher's ex wife Tameka Raymond claims in shocking new court documents that the singer did NOT care about her dead son Kile Glover, and only pretended to be affected by the tragedy to gain sympathy from his fans and the media.
According to TMZ, Tameka's lawyers filed new court documents in the couple's bitter child custody war, and called B.S on Usher asking the court to delay their next hearing in light of the death of Tameka's son Kile — who was tragically killed in a jet ski accident last month.
In his request, Usher claims he's worried the hearing would cause "unnecessary stress and strain" for both himself, Tameka and their two minor children "in the immediate wake of this tragedy."

Usher also claims Tameka would get an unfair advantage in the hearing because the court would not want to rule against a woman who is still grieving the death of her son. Usher fears he could lose custody of the children and believes it would be unfair to him.

But in docs of her own … Tameka's lawyer claims Usher is full of crap … insisting U's claims of suffering "stress and strain" are "BOGUS."
In fact, Tameka claims Usher didn't care about Kile in his final days, contrary to reports saying otherwise, even though Usher treated the 11-year-old as one of his own when he and Tameka were married.
Kile was on life support for 15 days, and Tameka says Usher only went to see him one time in the hospital.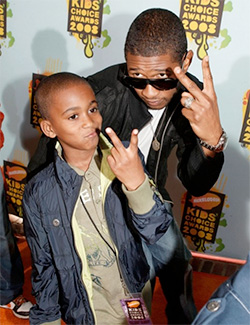 Adding insult to injury, Tameka also claims she asked Usher to tweet a message about her son: "Please pray for Kile," but he just 'never got around to it' … though he had time to tweet a picture of his own breakfast with the caption "Breakfast of Champions."
Additionally, Tameka called Usher's attempt to postpone the hearing a "sham" and asked the judge to deny his request, and require him to appear at the next scheduled hearing on August 13th.
As for Kile's funeral, many believed the reason Usher wasn't pictured was to keep out of the spotlight, out of respect for Tameka and her family.
But the real reason why reason you didn't see Usher there was because he appeared briefly at the beginning of the service, but reportedly left without even offering his condolences to any of the family.
Sources close to Tameka told StraightFromTheA.com:
We feel like the only reason he came at all is because the media kept portraying Kile as "Usher's stepson." He wasn't supportive to the family at all and we feel he used the situation to draw sympathy from his fans.

The sad thing about this entire situation is that Tameka swallowed her pride and actually reached out to Usher while Kile was hospitalized. She could never get him on the phone so she left a message begging him to help her with some of the expenses her insurance wouldn't cover.

He never returned her calls and when Kile passed away Tameka reached out to him again and he still hasn't responded to this day.
Be the first to receive breaking news alerts and more stories like this by subscribing to our mailing list.