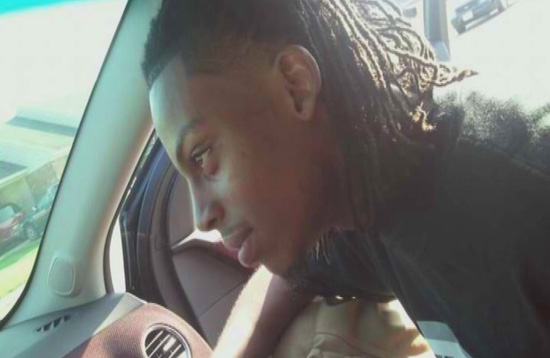 A recent shooting death in Arkansas has everyone puzzled. How on earth did a man — who was handcuffed and sitting in the back of a police car — take a gun out of his pants, after being "thoroughly searched," and shoot himself in the head?
21-year-old Chavis Chacobie Carter was a passenger in a pickup truck that was pulled over by two policemen in Jonesboro, Arkansas Saturday night, according to confirmed reports.
After they searched the car, one of the officers reportedly found "some marijuana" and several plastic baggies … and when they ran Carter's information, they found out he was wanted on a warrant out of his home state of Mississippi.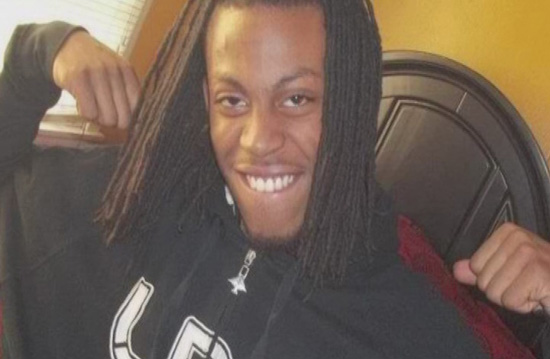 The cops immediately placed Carter in handcuffs, asked him a few questions, searched him once again, and then put him in the back of a police cruiser.
According to Arkansas ABC affiliate KAIT 8, while the officers were searching the car once again … a car whizzed by and they heard "a loud thump with a metallic sound," which they originally thought was the result of the vehicle running over a piece of metal in the road.
But the "loud thump" was Carter "shooting himself in the head" … despite the fact that his hands were cuffed behind his back.
After questioning and releasing the other two men, Officer Marsh reportedly returned to his unit while Officer Baggett said he prepared to leave the scene. He then heard "several thumps" on his trunk and saw Officer Marsh motioning for him.

Officer Marsh reportedly said Carter had shot himself.
When the two officers opened the door, they found Carter in a "sitting position slumped forward with his head in his lap" and observed a large amount of blood on Carter's shirt, pants seat and floor.
Carter's hands were stilled cuffed behind his back, and a small caliber handgun was "found" beside him.
Seeing that Carter was still breathing, Officer Marsh radioed for an ambulance and a supervisor. Carter was taken to St. Bernards Regional Medical Center where he later died of his injury.
Jonesboro Police Department Sgt. Lyle Waterworth said in an interview with WREG-TV that he thinks Carter pulled out a hidden gun and shot himself.
"As protocol, he was handcuffed behind his back, double-locked and searched," he said, adding, "Any given officer has missed something on a search, be it drugs, knife, razor blades, this instance it happened to be a gun."
Carter's mother, however, disagrees. "I think they killed him," Teresa Carter said. "My son wasn't suicidal."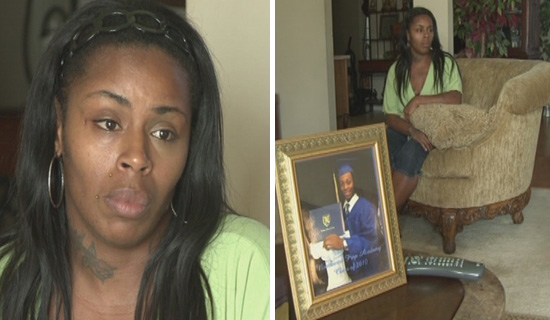 Ms. Carter said that she was told her son, who was left-handed, was shot in the right temple. "I mean, I just want to know what really happened," she told WREG-TV. "That's all I want to know."
Officers Keith Baggett and Ron Marsh have been placed on administrative leave pending the outcome of the shooting's investigation.
What do YOU think happened?
Be the first to receive breaking news alerts and more stories like this by subscribing to our mailing list.