Kile Glover, the 11-year-old son of Usher's ex wife Tameka Raymond, was laid to rest following a funeral service at Wieuca Road Baptist Church in Atlanta, Georgia Friday (Jul 27).
Kile died last Saturday (July 21) from injuries he suffered in a tragic jet ski accident at Georgia's Lake Lanier earlier this month. His biological father was Atlanta TV executive Ryan Glover.
Among the celebrities in attendance at the service was Usher (Kile's stepfather), Ludacris, Jazze Phae and Phaedra Parks from "The Real Housewives of Atlanta," who helped the Watkins funeral home handle the arrangements.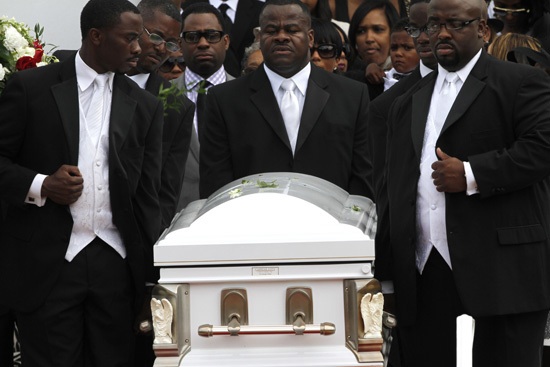 According to S2S Magazine, Kile was dressed in a white suit and glasses for his funeral. His body was reportedly brought to the service in an all white horse-drawn carriage.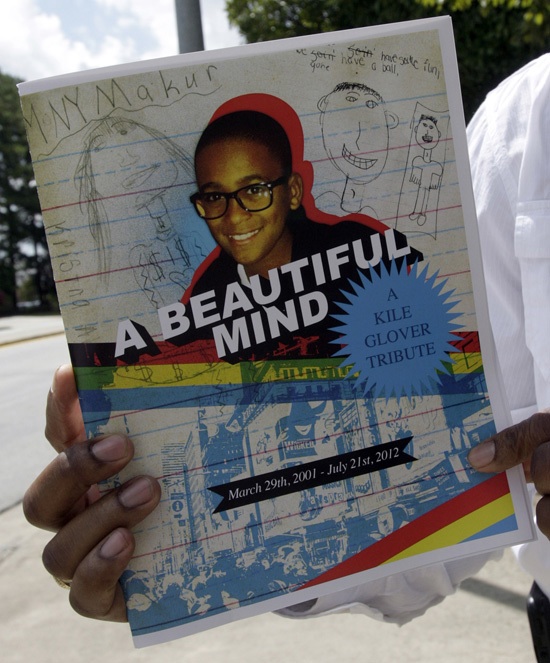 Included in Kile's funeral program was a postcard sent from his iPhone shortly before the accident:
"Hello from paradise, wishing you were here. Our vacation is everything we have hoped for and more. We're also excited to come home to family and friends."
A video montage celebrating Kile's life titled "A Beautiful Mind" was also shown during the ceremony.
Tameka was said to be very brave throughout the service. The night before, after thanking everyone for their condolences on Twitter, she announced that her son's memory will live on through the Kile Glover Fund:
I appreciate the hundreds, perhaps thousands of prayers. I'm so grateful to you guys. Kile was the most fun, creative, sweet, respectful boy

— Tameka J Raymond (@TamekaRaymond) July 27, 2012
Many have asked where to send flowers, but in Lieu of flowers. we ask that you make a contribution to the Kile Glover Fund @ Bank of America — Tameka J Raymond (@TamekaRaymond) July 27, 2012
Our goal to to increase water safety- thru implementing laws, policies & education. Kiles passing will not be in vain, we will see to this. — Tameka J Raymond (@TamekaRaymond) July 27, 2012
Sorry, I gave half info Bank of America Acct # 3340 3823 9828 OR via PayPal email TheKileGloverFund@gmail.com … I love you guys. Goodnight

— Tameka J Raymond (@TamekaRaymond) July 27, 2012