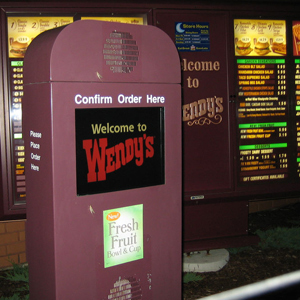 When fast-food workers ask customers if they'd "like fries with that?" they're usually talking about a burger or chicken sandwich. Not child pornography.
However, Juan Antonio Rosa, a 36-year-old employee at a Wendy's in San Antonio, Texas, was pushing the kiddie porn with value meals right under the nose of law enforcement, restaurant management and the community.
The Frosty pervert has thankfully been charged, arrested and sentenced to 22 years in prison, according to reports from NBC Dallas-Fort Worth.
But apparently Rosa's affection for youthful activities didn't stop at the stomach-turning peddling of child porn.
After meeting them online, he actually had his pedophile customers use the keyword "Scooby Doo" to let the staff know that they were interested in more than just a late-night snack. Ruh Oh.
Rosa would then place a memory card loaded up with several child porn videos on it inside a carton of french fries, and sell it for $50.
In the words of Velma, "JINKIES!"
Rosa had apparently been busted and served jail time for child pornography crimes before landing his job at Wendy's. So at this point, he's a repeat offender who never deserves to see the light of day again.
Let's hope the prisoners put Rosa's ass on the dollar menu at whatever South Texas jail he lands in.
Be the first to receive breaking news alerts and more stories like this by subscribing to our mailing list.