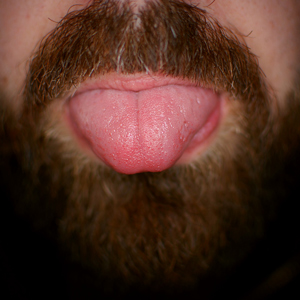 If Hawaiian attorney Lawrence McCreery had a theme song … it'd probably be Ludacris's "What's Your Fantasy?"
"I wanna, li-li-li-lick you from your head to your toes / And I wanna move from the bed, down to, down to the flo'"
That's because the freak-a-leek 64-year-old lawyer from Kauai was busted, charged and convicted of harassment after a 21-year-old female client of his complained about McCreery doing more than whispering sweet nothings into her ears.

The Huffington Post reports that the client was confronted with the wet ear action while discussing her child custody case with McCreery.
He apparently also made a "weird sound" before he initiated an unwelcome hug.
Um, maybe that was his mating call? You know, the kind that R. Kelly told us about on "The Zoo"?
Here are the details from the judgement:
After a bench trial, Kauai attorney Lawrence McCreery, 64, was found guilty of harassment Thursday after a former client testified that while discussing her child custody case last year, he licked the back of her right ear.

She said he told the 21-year-old woman while touching her arm, "You look so good," and "Too bad you're married," according to the Kauai prosecuting attorney's office. The woman said he made a "weird sound" and hugged her tightly right before the licking.

McCreery testified to deny he licked her. He claimed she initiated the hug.
In the end, all McCreery had to do was pay a $250 fine … although he did have to suffer the admonishment of the judge, who called him a "dirty old man."
The judge may call him dirty, but there are plenty of golden girls who'd probably love a little piece of McCreery's 12 Play action.
C'mon ladies, who doesn't love a wet willy on the first date?
Be the first to receive breaking news alerts and more stories like this by subscribing to our mailing list.