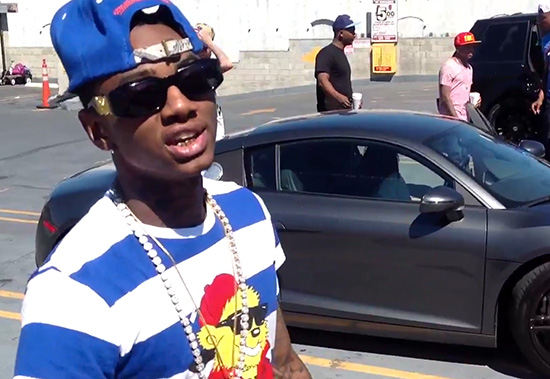 Things just keep getting worse for fallen rapper Soulja Boy.
The 21-year-old got into a car accident in Hollywood last Saturday (Jun 23) when his red Bentley crashed into a car containing a pregnant woman and her husband.
The husband told TMZ that Soulja was at fault for the accident. He says the rapper swerved across a double-yellow line into their lane, and rammed his expensive whip into their vehicle while they were waiting at the red light.
The pregnant woman, who was the driver, was taken to the hospital to be treated for shock. No serious injuries were reported.
Sources close to the rapper initially claimed that it was his bodyguard who was driving the car, and not him … but Soulja later admitted in a video posted to YouTube that he was the one behind the wheel.
He also told his side of the story, claiming that the other driver "ran the light." He said, "Our light was green. We were going straight. She turned too fast, thought she was gonna make it, hit my car."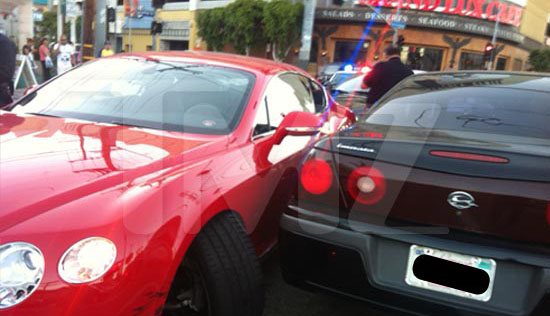 Soulja continued, "You know what that was. That was some people trying to come up on some money … I was going straight in line." He also accused the couple of being "racist," mainly because the woman repeatedly accused him of driving a stolen vehicle.
The accident is still reportedly under investigation.
Do you believe Soulja Boy's side of the story? Or are you on the "racist" pregnant woman's side?
Be the first to receive breaking news alerts and more stories like this by subscribing to our mailing list.