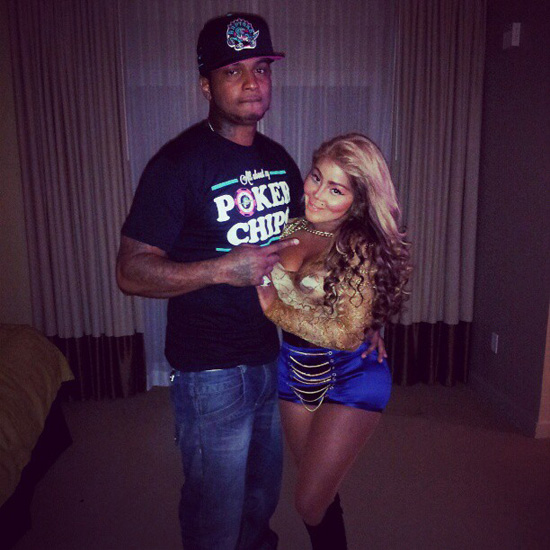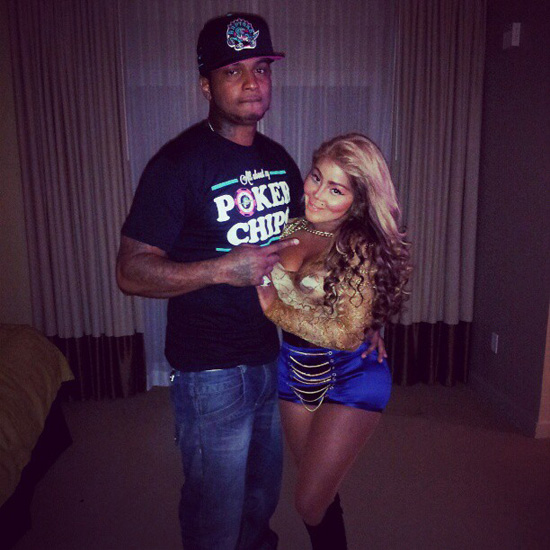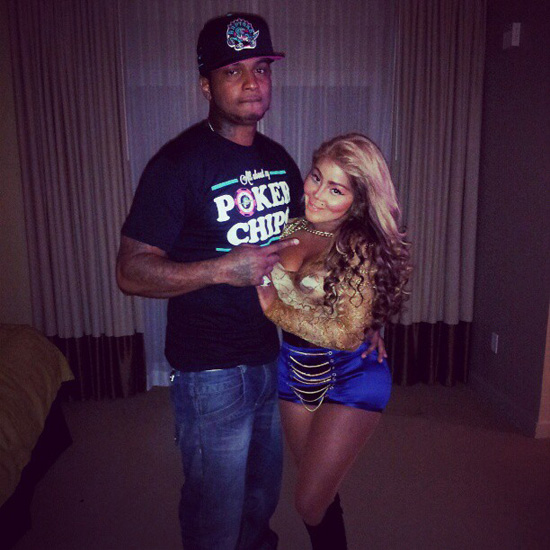 Lil Kim has a whole new reason to smile these days.
In the middle of embarking on her "Return of the Queen" Tour and all of the other things she has on her plate right now in her effort to reclaim the throne from Nicki Minaj … the pint-sized rapper has found time to find love.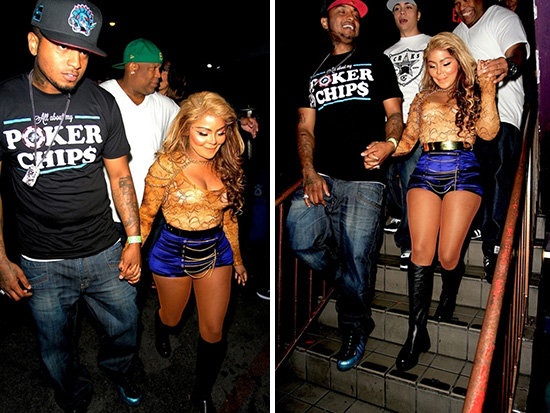 Over the weekend, Lil Kim was spotted leaving Hollywood's Key club with her new boyfriend, a New York rapper who goes by the name of "Mr. Papers." (Probably because he has a lot of money, or something like that.)
The Queen B first introduced her new boyfriend to her fans last month when she tweeted:
More from #ReturnoftheQueenTour rehearsals with my new Boyfriend. Lol !!! Muahhhh 🙂 !!!!! twitter.com/LilKim/status/…

— Lil' Kim (@LilKim) May 22, 2012
We're not sure who this Mr. Papers guy is. Other than the fact that he has a kid, likes the strip club, women with big butts and bad bitches. He also hangs out with rappers, he's an aspiring rapper himself, he likes to smoke weed … and he lets Lil Kim roll his blunts:
my baby Rollin my bluntinstagr.am/p/MIPoZ1I1yO/

— Daddy (@MR_Papers) June 21, 2012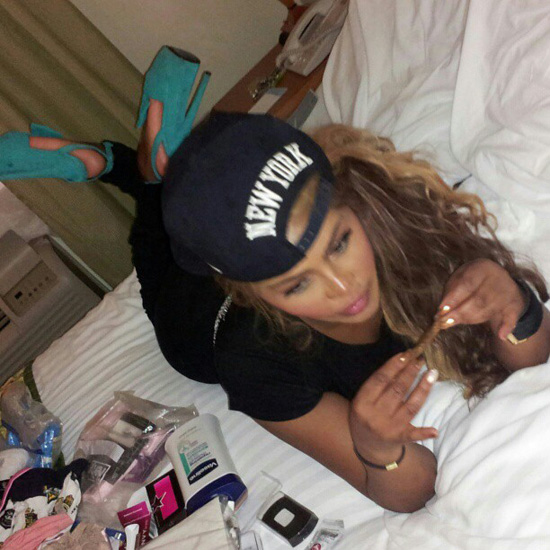 Aww … they got that "Hood Love."
Check out more pics of Lil Kim and her new boyfriend Mr. Papers, as well as some bonus pictures of her performing for her "Return of the Queen Tour" in Texas, below:
What do you think about Lil Kim's new boyfriend Mr. Papers?
Be the first to receive breaking news alerts and more stories like this by subscribing to our mailing list.