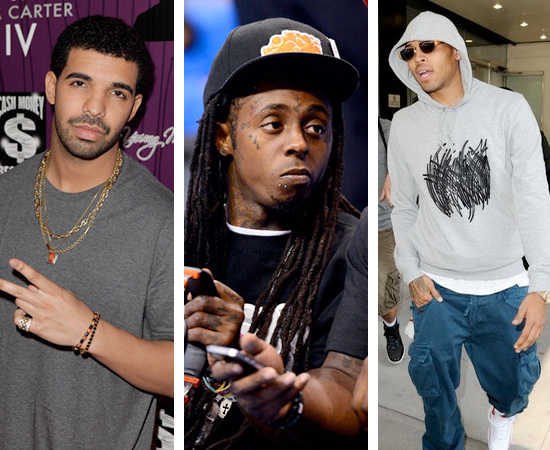 Lil Wayne and the rest of Young Money want Drake to squash his beef with Chris Brown (not now, but RIGHT NOW) … because the bad blood between the artists could affect future plans between the record label and the "Turn Up the Music" singer.
In other words … this beef is f**kin with Wayne's money, and he isn't having it.
Sources close to Drake tell TMZ, Drizzy has received several calls from Weezy, Birdman, Mack Maine and more — urging the rapper to extend an olive branch to Brown after last week's nightclub brawl in NYC.

Sources tell us, Wayne and co. are worried the rift will affect business — since Brown appears on several tracks with Young Money members and, pure and simple, Brown = hits.

We're told Drake doesn't want to reach out to Breezy until he knows CB doesn't actually blame him for last week's melee — despite what Brown's lawyer has been saying … that Drake was one of the aggressors.
One Young Money source reportedly said, "Making money matters most."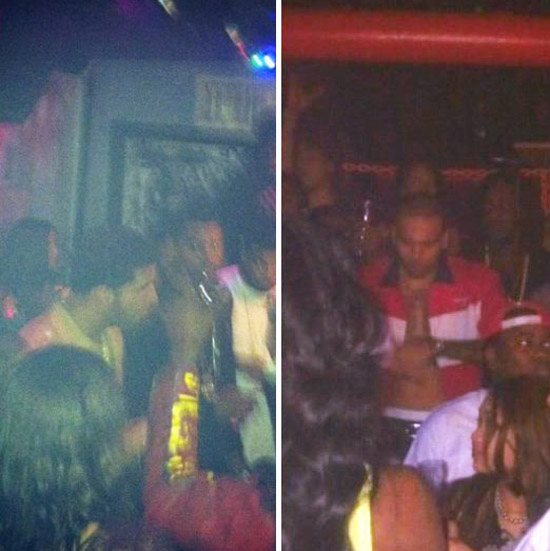 Drake and Chris Brown's beef intensified last week when the entertainers were allegedly involved in a brutal, bottle-tossing nightclub brawl early Thursday morning that injured a number of people, including several innocent by-standers.
The fight was alleged to have kicked off after Drake sent a note to Chris Brown's table saying "I'm f**king the love of your life" … or something like that — in reference to Rihanna, who is said to be at the center of their beef.
Earlier this week, Maybach Music rapper Meek Mill — who was at the club with Drake, and was alleged to be a part of the "bottle tossers" (and has also 'allegedly' slept with Rihanna) — says neither him, Chris Brown, nor Drake threw any bottles.
"I never seen Chris Brown or Drake throw a bottle, and I was there," Meek Mill told XXL on Monday (June 18). "Chris and Drake, them two was there, but it's other people that be around that take shit it to the next level."
He added, "Things just happen in the club … I seen girls in there throwing bottles, all types of sh*t. All types of people."
The rapper, who says he spoke with Chris Brown right after the incident, made it clear that he has no beef with either artist.
"Chris Brown be in clubs. He be around situations like this. Things get out of hand that don't mean it's out of hand with me and him or whoever, not even him and Drake," he said.
When asked if he was involved with the fight at all, Meek Mill simply said: "F*ck no."
Do you think Drake will reach out to Chris Brown, or vice versa?
Be the first to receive breaking news alerts and more stories like this by subscribing to our mailing list.