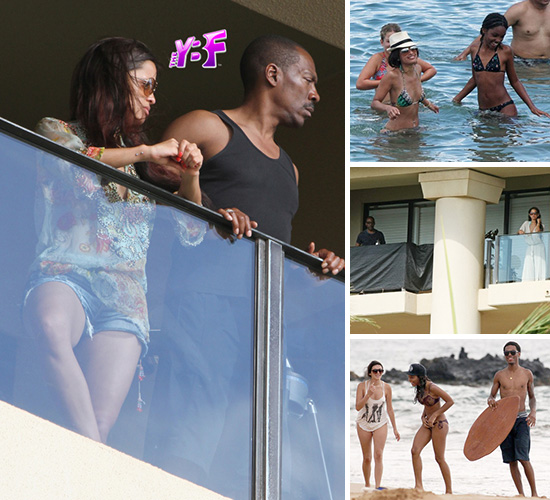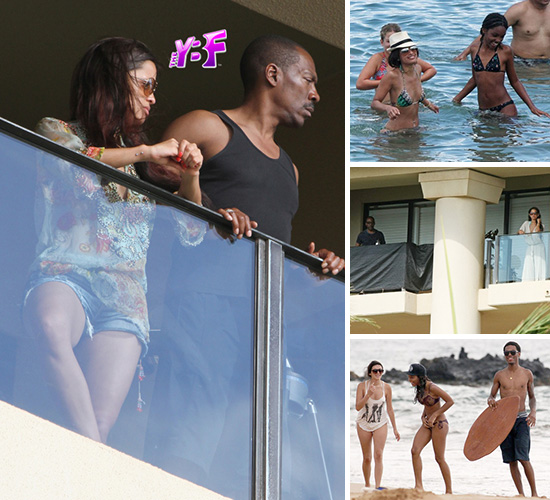 Things must be getting pretty serious between Eddie Murphy and Rocsi Diaz … because the 51-year-old actor has taken the (now former) 28-year-old BET "106 & Park" host on his annual family vacation to Hawaii.
Pictures have been popping up all week showing the new couple as they spend time with (some of) Eddie's kids and their friends.
FYI: Eddie has a total of EIGHT children, including five with his ex-wife Nichole Mitchell — his daughters Bria (22), Shayne (17) and Bella (10); and his sons Myles (19) and Zola (12). Eddie's other three children are from three different women — Paulette McNeely, his 22-year-old son Eric's mother; Tamara Hood, his 21-year-old son Christian's mother … and of course former Spice Girl Melanie Brown, the mother of his 5-year-old daughter Angel Iris, whom he reportedly does not have a relationship with.
This guy sure does get around, huh?
But anyway, back to Eddie and his NEW boo thang Rocsi…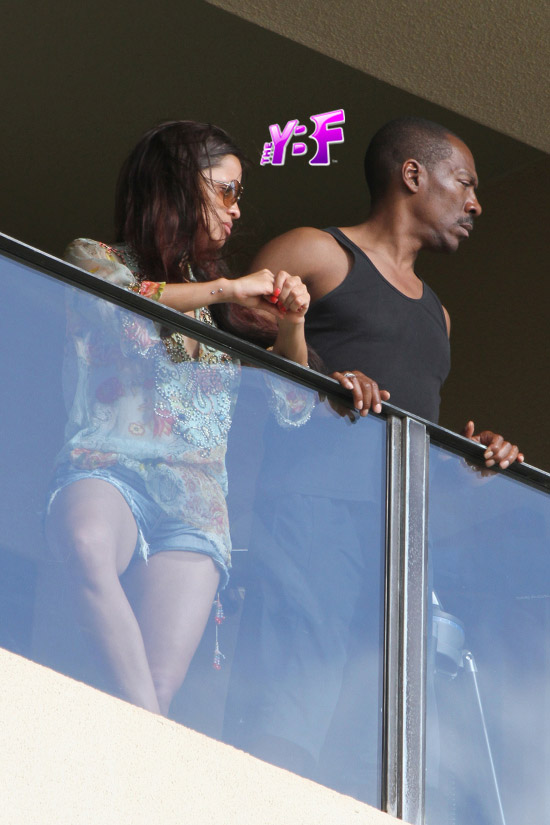 If you've been watching "106 & Park" this week, and have been wondering where Rocsi is … well, we found her.
After being spotted twice in L.A. over the past couple of weeks on random coffee runs … Eddie and Rocsi were spotted on Sunday afternoon (Jun 10) relaxing and taking in the sights of Maui via their hotel room balcony at the Four Seasons.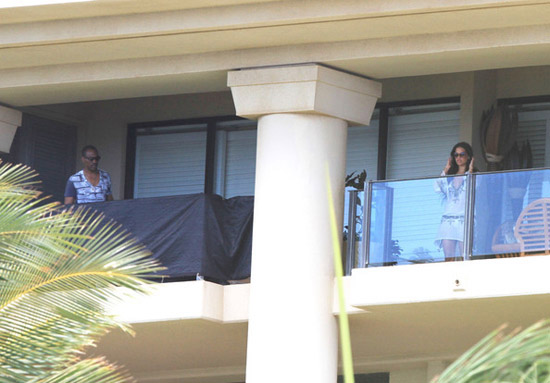 On Monday (Jun 11) … papaprazzi snapped photos of the couple again on their ocean-front hotel balcony overlooking Eddie's kids, who were having a ball, boogie boarding and splashing around in the ocean.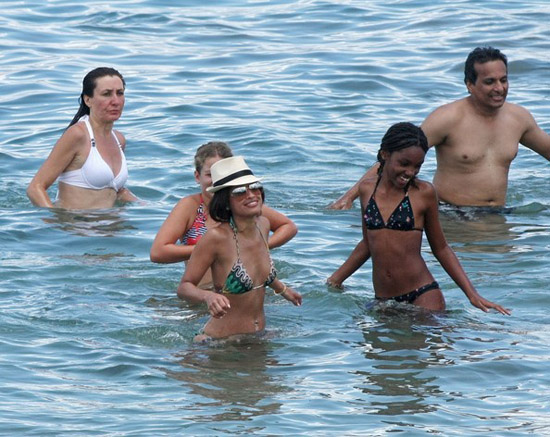 The next day (Tues. Jun 12), Rocsi — who is only 6 years older than Eddie's oldest two children (his daughter Bria and son Eric) — showed off her sexy bikini body in a colorful string bikini as she played step-mommy and actually jumped in the ocean to have some fun WITH the kiddies this time.
Looks like Rocsi is officially a part of the "family" now doesn't it?
Check out a ton of pics (via The YBF) below:
Be the first to receive breaking news alerts and more stories like this by subscribing to our mailing list.