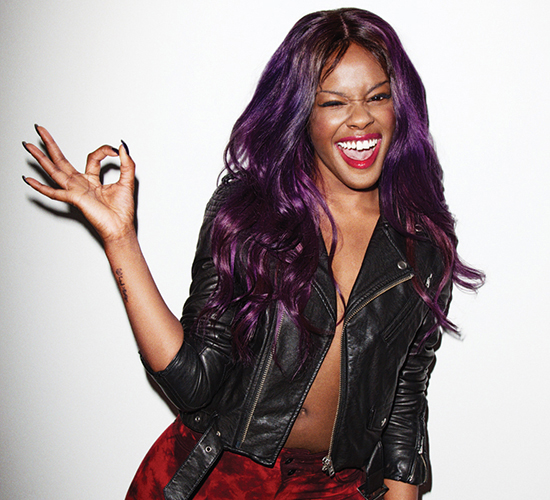 Don't call Azealia Banks a rapper.
After using her Twitter to spark beefs with Iggy Azalea, T.I. and Lil Kim, Mizz Banks has made quite a name for herself … but now she says she's done with all of that, and wants to distance herself from "rap" and the image associated with it. In fact, she wants to distance herself from the game so much, that she doesn't even want to be considered a rapper anymore.
After deleting her Twitter, she posted the following to her new Tumblr page:
No longer wishing to be a rapper i never was…. and as soon as i started paying attention to bullshit urban media, i started getting myself in trouble.

I'm still going to rap…. i just don't want the label and all the other crap that comes with the "rap game"… it's boring. rather be a dance artist.. lol.

From now on i'm a vocalist, and will not be associating myself with the "rap game"… or whatever the fuck that means… no more twitter for me… it makes me entirely too accessible. Catch me on tumblr… it'll be more interesting
So from this point forward, Azealia Banks the rapper will be known as Azealia Banks "the vocalist."
This random title change comes right after the rapper *ahem* vocalist parted ways with her new manager Troy Carter, who also manages Lady Gaga, Mindless Behavior and Greyson Chance.
"I can confirm that I ended the business relationship with Azealia last month on very amicable terms," Carter said in a statement. "She's incredibly talented and I wish her nothing short of an amazing career."
Shortly before deleting her Twitter page, Azealia Banks posted the following message, slamming male managers, and saying that she prefers her next manager to be a woman:
I know who you are yes…You short bald man…I know you planted these false stories.

Guess what?: I'm still not going to let you manage me again. I've dealt with enough cyber bullying to see right thru this.

I will definitely be working BY MYSELF and saving MY 20% On management commissions while I avoid you sharks in the water….

I really want a female manager. Women are just so much smarter.

I just want a really hardcore woman…Or a really gay man as my manager…You other n-ggas have WAY too much ego sh-t with y'all.

I just need a lady with some really intimidating glasses and a crazy shoe game to just stomp all you phonies out!

Lol I'm dead serious tho…About not hiring another male manager. The next manager you all see will be the kuniest kunt ever.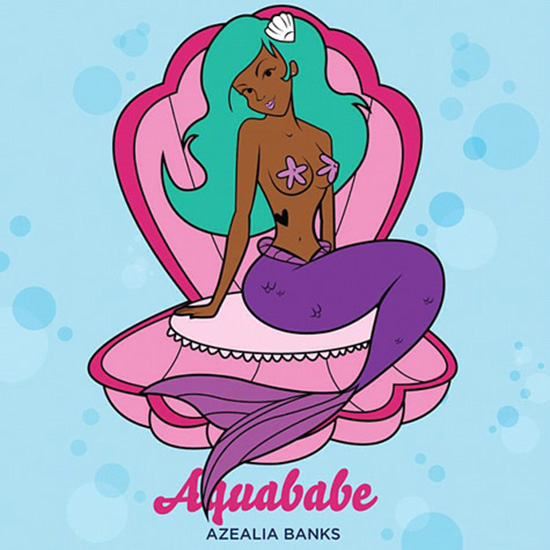 Azealia Banks released her "1991" EP earlier this month, and is working on a mixtape called "Fantasea," which is due out on the 4th of July. She recently released the cover for her new single "Aquababe." (above)
Banks' Interscope Records debut "Broke With Expensive Taste" will follow in the fall.
Watch the "vocalist" perform a song called "Jumanji" — from her "Fantasea" mixtape — at the inaugural Mermaid Ball in New York below:
Your thoughts on this Azealia Banks person?
Be the first to receive breaking news alerts and more stories like this by subscribing to our mailing list.