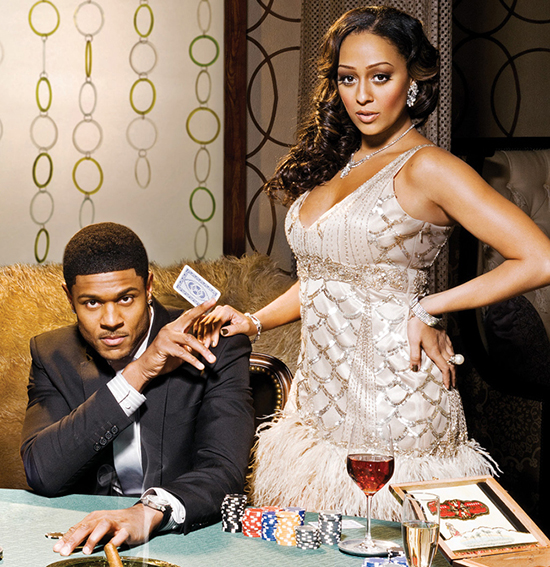 Following confirmed reports that Tia Mowry & Pooch Hall will not be returning to the next season of BET's "The Game," the show finally aired their Season 5 finale this week, in which the couple come to an agreement and fly off to Baltimore so that Melanie can pursue her dreams of becoming a real doctor.
So now that Derwin and Melanie are out of the picture, what does that mean for the next season of "The Game?"
According to reports, writers of the BET series are developing two new characters — potentially named "Kiera" and "Bryce" — to join the cast and play different roles that will replace Tia Mowry & Pooch Hall's Melanie/Derwin storyline.
With Tia Mowry leaving the show, producers are looking for a new female actress to join the cast in the regular role of Kiera, a 20-year-old former child star who has been in the spotlight since she was five years old and starring on a "Cosby" style sitcom. According to the casting call, she's bright and charming, but struggling into transitioning into a grown-up career.

Another series regular will be hired to play Bryce "The Blueprint" Westbook – a #1, Ivy League draft pick running back who breaks every "dumb athlete" stereotype. He's not only got a Heisman Trophy, but he's usually the smartest guy in the room — which sets his new teammates on edge.
Who do you think should play Kiera and Bryce?
Be the first to receive breaking news alerts and more stories like this by subscribing to our mailing list.