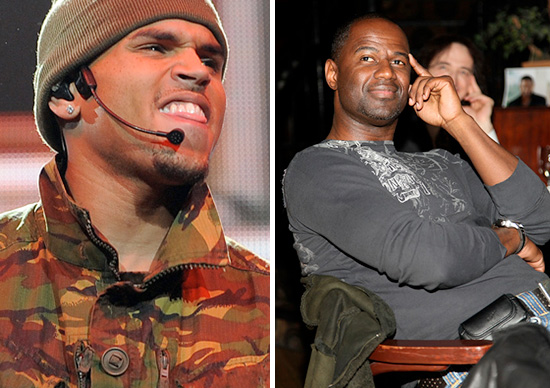 Ever since Brian McKnight started singing songs about anal sex, and showing women how their p**sy works, the R&B veteran has been catching flack from his fans on Twitter, and in response to the backlash … McKnight threw a couple of shots towards fellow singers Chris Brown and R. Kelly while defending his recent music selections:
Since everyone's so opinionated I'm taking suggestions on what I should do next I'm thinking rent a lambo and beat the shit outta my girl…That's acceptable these days

Or maybe have sex with a 14 year old girl on film it, that's acceptable these days
Brian also dissed Floyd Mayweather Jr., who recently began serving an 87-day jail sentence for assaulting his baby mama in front of their children, tweeting:
Or let the court system let me make 35 million before I do my 87 days in a private cell for domestic abuse that's acceptable these days
Neither R. Kelly nor Floyd Mayweather have yet to respond — and they probably won't — but as expected, Chris Brown used his own Twitter page to address Brian McKnight's comments:
I see how this works now… When peoples careers get to the 'nobody cares' stage they use my name for publicity! Lol I can't keep helping these old n**gas. Its a miracle the way I'm bring the dead alive!

I would've gladly wrote you something that would make u look less irrelevant! Listening to "let me show u how ur P works"!!! THAT SH*T IS TRASH! If u need help just ask!
In Chris Brown's defense, he was honestly just minding his own business, and Brian McKnight started with him … but this just adds to the growing number of squabbles on Twitter involving Breezy and others, like Raz B, Frank Ocean, Meek Mill, Pink, WWE star CM Punk and even Rihanna. (Just to name a few)
Why can't we all just get along?
Be the first to receive breaking news alerts and more stories like this by subscribing to our mailing list.