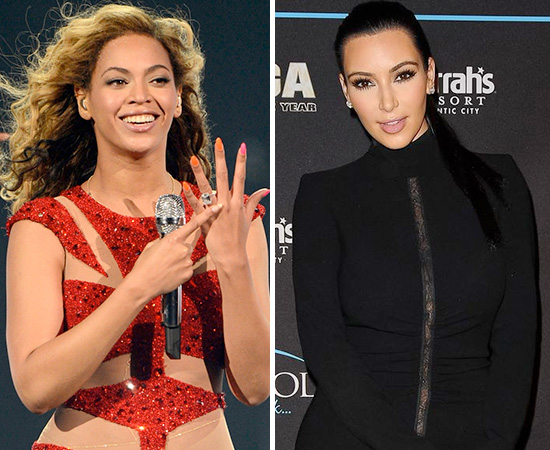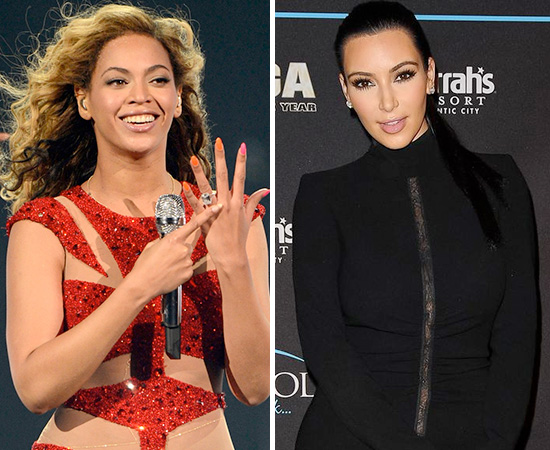 Ever since Kim Kardashian started dating Kanye West, there have been rumors floating around that Beyonce (Kanye's "sister-in-law" through his friendship with her husband Jay-Z) wants nothing to do with Kim and her family … and she issued a stern warning that the reality TV star is NOT to infiltrate her "circle" of friends.
But it turns out those were just silly rumors (as usual) … because according to US Weekly, Beyonce actually invited Kim and her BFF Brittny Gastineau backstage to one of her highly publicized comeback concerts this past weekend in Atlantic City, New Jersey.
Kim watched the show from a luxury sky box, and afterward, went backstage to meet and hang out with Beyonce and her touring crew.
US Weekly reported that Beyonce and Kim "were seen greeting each other with an embrace and dancing together."
"Kim thought it was such a great show," a source told the magazine. "There's always some random rumors there is tension between them and there totally isn't! Kim had so much fun."
Kim later took to her Twitter to talk about how much fun she had at the show, and what it felt like being backstage with Beyonce:
"Just walked backstage through Beyonces dressing room…no big deal….haha..surreal moment"
Sounds like Kim is officially down with the Beyhive now!
Check out the backstage pics below:
Be the first to receive breaking news alerts and more stories like this by subscribing to our mailing list.