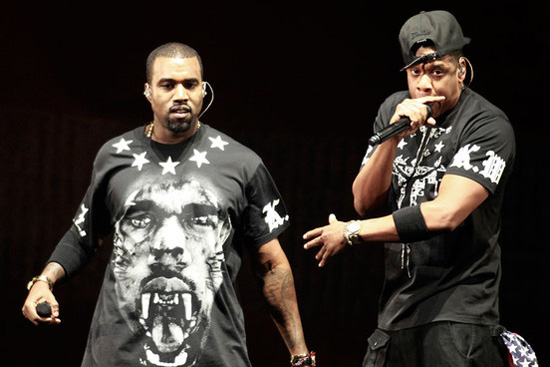 Jay-Z and Kanye West will re-team once again as "The Throne" for a sequel to their highly successful collaboration album "Watch the Throne" … according to veteran producer Mike Dean, who worked on the first Throne project, and is also working on other projects with Kanye.
Though actual recording for the album hasn't started just yet, Dean confirmed that the Hip-Hop titans are going to release "Watch the Throne 2" in an interview at the Cannes Film Festival in France where Kanye West debuted his "Cruel Summer" film.
"I'm working on the G.O.O.D. Music album, of course," Dean told Quiet Lunch Magazine. "And Watch The Throne 2 — it's not started yet, but it's coming."
Jay-Z first hinted at the possibility of of a "Watch the Throne" sequel last December in an interview with MTV while he and Kanye were on tour.
"We — I say 'we' because I'm in Throne mode — we're in a great place creatively. You might see a Jay, then Kanye and a Throne album next year. You know, we're really in a great place creatively. We really found our zone."
And we all know what happens when they enter their zone…
As for Kanye West's G.O.O.D. Music compilation album, it's expected to drop sometime this year, and music from it can be heard in Kanye's new short film "Cruel Summer."
How excited are you for "Watch the Throne 2" and/or the G.O.O.D. Music album?
Be the first to receive breaking news alerts and more stories like this by subscribing to our mailing list.