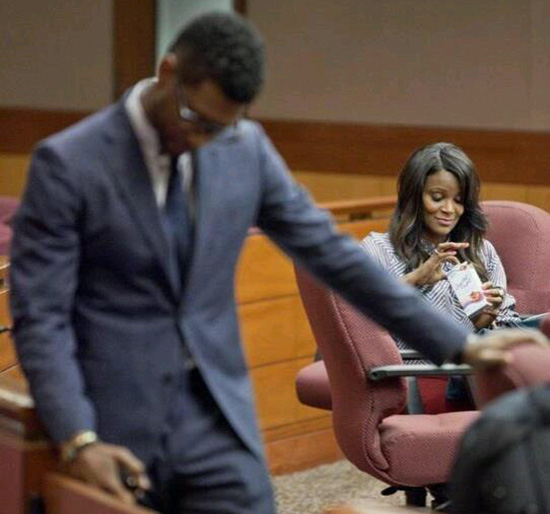 The child custody battle between Usher Raymond and his ex wife Tameka continued in court in Atlanta this week, and Usher was accused of cheating on Tameka … by sleeping with one of her bridesmaids!
During the proceedings Tuesday afternoon (May 22) in Fulton County Court, Usher was being cross-examined by Tameka's attorney about his claim that Tameka has a revolving door of nannies, and that he worries about who's caring for his children at any given moment.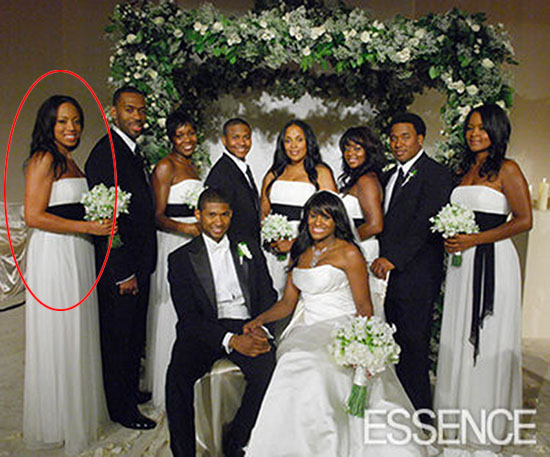 Then things got really interesting once Tameka's lawyer brought up an incident where Usher was caught in bed with one of the "nannies" — who was a good friend of Tameka's and also one of the bridesmaids at their 2007 wedding.
According to TMZ:
Tameka's lawyer asked Usher if one of the nannies in question had "left Miami because you were discovered in bed with Maya Fox Davis?" Sources close to the couple tell TMZ Davis was a bridesmaid for Tameka … and the alleged incident happened during their marriage.

Usher's attorney quickly objected, but you gotta watch the clip (see above) to see how it played out in court.
But get this … Maya Fox Davis was conveniently pictured with Usher and his first born son (Usher V aka "Cinco") in September 2008 … which is when Tameka was 7 months pregnant with Cinco's baby brother Naviyd!
At the time, magazines and websites called the then-unidentified woman Usher's "nanny" … but now, we all know better.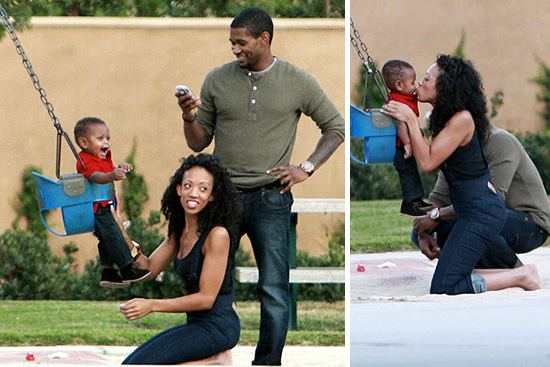 The photos show Usher and Maya playing on the swing with little Cinco … and in one of the pics, Maya can be seen leaning in and giving Cinco a peck on the lips … which, at the time, was pretty awkward to say the least, and now that we know who this woman really is … WOW!!!
Earlier this week, Usher teared up on the stand when Tameka's lawyers insinuated that the R&B singer cares more about partying than he does about taking care of his two sons.
Usher is fighting for increased visitation, while Tameka is fighting for full custody.
Unless Usher and Tameka can work all of this mess out amongst themselves — and let's be serious, that's most likely NOT going to happen — the child custody trial will resume this July.
Be the first to receive breaking news alerts and more stories like this by subscribing to our mailing list.