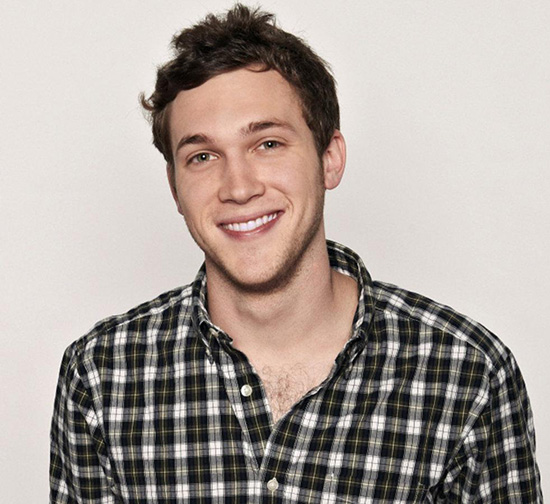 After much anticipation and a record-breaking 132 million votes cast from viewers, former pawn shop worker Phillip Phillips was crowned the Season 11 winner of "American Idol" during Wednesday night's (May 23) finale, beating out 16-year-old home-schooled high school student Jessica Sanchez.
Phillips is the fifth male in a row to win Idol, as the show hasn't crowned a female winner since Jordin Sparks in 2007.
"This doesn't feel real," he told reporters backstage after show. "It's so unreal. It still hasn't sunk in yet. It's such a blessing. I have no idea why this happened. I just want to play music and I'm just a lucky guy."
While the 21-year-old Georgia native is still recovering from his big win on "American Idol," he'll soon be recovering from surgery.
Thursday morning, Phillips called in to "Live! with Kelly" sand said that he only had "about two and a half hours of sleep" last night.
He was scheduled to appear on the show next week, but won't be able to. "I've been sick this whole show. I'm trying to get all my work done, to recover," the 'American Idol' winner explained.
Early on in the season, Phillip was hospitalized before the Top 13 results show after suffering from kidney pain. He later received a medical procedure to alleviate a blockage caused by kidney stones, and now that the show is over, he will undergo surgery soon.
"It's been tough. I've had a lot of great people around me, great doctors. That helps out a lot," he said.
When host Kelly Ripa asked him about his upcoming surgery, without revealing any details about what it was for, or when when exactly he'd be having it, Phillips said, "Yes, I'll be having it here soon. I'm getting prepared for all that. I'm ready to feel better, feel like myself."
Congrats on the big win Phillip Phillips … And get well soon so that you can really enjoy it!
Be the first to receive breaking news alerts and more stories like this by subscribing to our mailing list.