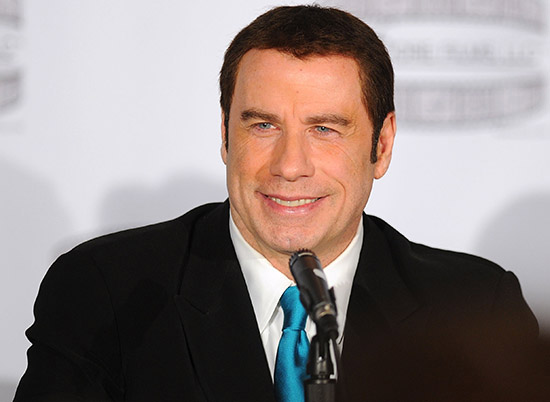 The two men who filed $2 million lawsuits accusing John Travolta of sexual assault have both dismissed their cases against the actor.
The first accuser — identified simply as John Doe #1 — dropped his lawsuit on Tuesday (May 15), and the second one — John Doe #2 — followed two days later on Thursday (May 17).
John Doe #1 had claimed a "semi-erect" Travolta sexually assaulted him on January 16th at the Beverly Hills Hotel, but flight records (and photos) show that Travolta was almost 2,500 miles away in New York City on that very same day.
John Doe #2 alleged that Travolta had grabbed his penis during a massage session on January 28th at a 5-star hotel in downtown Atlanta while the actor was in town shooting a new movie.
Travolta and his team of attorneys, led by Marty Singer, vehemently denied the allegations, calling them "absurd and ridiculous."
In regards to John Doe #2's accusations, Singer said, "…it is obvious that he checked media reports that my client was in Atlanta working on a movie."
Both accusers are expected to file the proper paperwork this week to dismiss their suits.
Right now, it is unclear as to why both accusers have decided to drop their cases. Could they have been paid off?
John Travolta's lawyer Marty Singer assures:
"Not one penny has been paid nor do we have any intention to pay any money for these ridiculous and false claims."
Meanwhile, shortly after the news broke that John Doe #2 had dropped his lawsuit, came additional reports from TMZ stating that high-profile attorney Gloria Allred will be representing him in another lawsuit, though it is unclear exactly what Allred is doing with him.
Gloria says, "We believe that the lawsuit should be filed in another court and, therefore, the lawsuit was dismissed without prejudice. We will be conferring with our client regarding what will happen next in this case."
In other words … "this ain't ova … Travolta."
Be the first to receive breaking news alerts and more stories like this by subscribing to our mailing list.