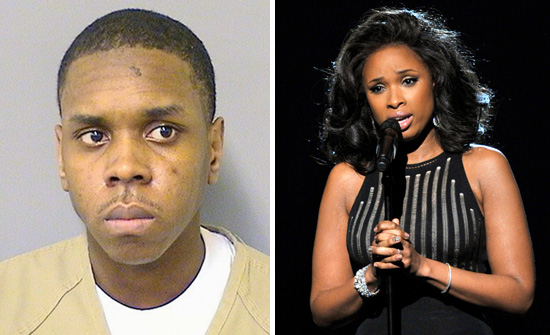 After three days of deliberations, on Friday (May 11), a Chicago jury found William Balfour GUILTY of murdering three members of R&B singer Jennifer Hudson's family, including her mother, brother and nephew.
Balfour — Hudson's former brother-in-law — was convicted of 1st degree murder in the tragic shooting deaths of Jennifer's mother Darnell Donerson, her brother Jason Hudson and her 7-year-old nephew Julian King in October 2008.
Prosecutors described Balfour's heinous crime as a spiteful act of vengeance from a jilted husband who had previously threatened to kill Julia Hudson (Jennifer's sister) and her family if she ever left him.
The day before the murders, prosecutors say Balfour became enraged after he saw balloons outside the home that he thought were from Julia's new boyfriend.
The next day, prosecutors say Balfour went inside the three-story house at around 9 a.m. and used a handgun to kill Hudson's 57-year-old mother in the living room before he shot her 29-year-old brother twice in the head as he lay in bed.
Balfour allegedly drove off in Jason Hudson's SUV with Julian inside. Authorities say he eventually shot the 7-year-old boy in the head and fled the car.
In addition to the murder charges, Balfour was also convicted of home invasion and residential burglary.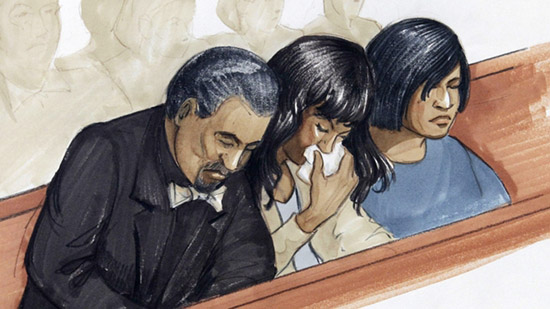 Jennifer Hudson, who attended every day of testimony, was reportedly overcome with emotion as the guilty verdict was read Friday. Balfour, on othe other hand, showed no emotion, according to AP reports.
Neither Jennifer nor her sister spoke to reporters, but the two released a joint statement after the verdict.
"It is our prayer that the Lord will forgive Mr. Balfour of these heinous acts and bring his heart into repentance someday," they said in the statement, which also thanked prosecutors for their "dedication and tireless work."
William Balfour faces a mandatory life prison sentence, and his public defender Amy Thompson — who believes Balfour is innocent — plans to appeal the verdict.
Be the first to receive breaking news alerts and more stories like this by subscribing to our mailing list.