Justin Bieber is all grown up now!
The 18-year-old singer shows off his grown man swag as he pushes nice whips and flirts with a Selena Gomez look-a-like in the music video for his new single "Boyfriend," the first offering from his upcoming third album "Believe."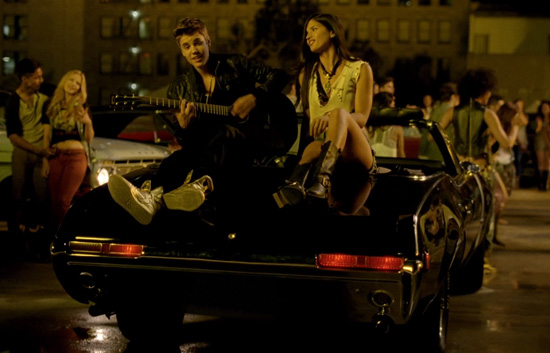 The video's release comes after weeks and weeks of teasers and anticipation from his fans. At the last minute, the Biebz decided to scrap the first version of the video — shown in the first 30 seconds of the clip — and went for something a bit more "mature."
"I kind of switched it up from all the teasers," Bieber told MTV News' Sway Calloway about what fans saw of the video before its premiere. "I switched up the whole video on them, and really, I think it's super cool. I wanted to do something a little bit more mature."
Justin Bieber's "Boyfriend" video is also being compared to NSYNC's "Girlfriend" video, which both have similar themes and concepts.
But when asked about the comparisons, Justin said of the 'Girlfriend' video, "I haven't seen it." Though he admits that he is "definitely" influenced by Justin Timberlake.
"He was young, and he did it, and he was really amazing and had such amazing music," Bieber told MTV. "I can't say that I would be upset when someone compares me to him."
Justin's next album "Believe" is due in stores on June 19th.
Check out his "Boyfriend" music video below:
Be the first to receive breaking news alerts and more stories like this by subscribing to our mailing list.