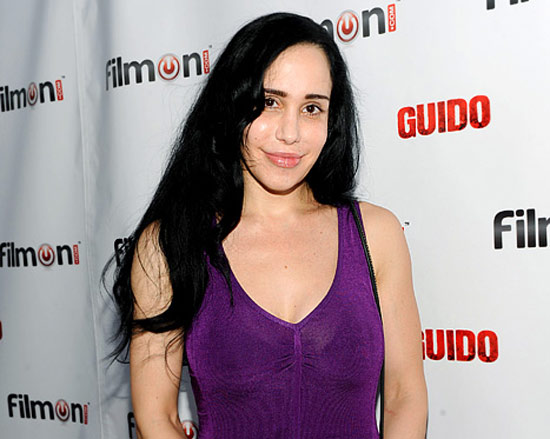 Just one day after filing for Chapter 7 bankruptcy … Octomom has come up with a way to make some quick cash.
The mother of 14 has signed on to shoot a masturbation video this summer with an online adult entertainment company.
The flick will be released shortly after it's recorded.
The amount of money she'll make is being kept a secret at the moment, however, sources tell TMZ, "It's a lot more than the $10,000 she made for posing topless."
It should also be noted that almost 2 years ago, Octomom was offered $500,000 by Vivid Entertainment to appear in a porn flick. A year and a half before that, the same company offered her over $1 million.
But Octomom — who currently owes between $500,000 and $1 million to debtors — turned down both offers.
Despite vowing to never do porn,  Octomom says a masturbation video doesn't count, since it's a solo mission.
It doesn't matter if it's solo or a group effort … porn is porn! So Octomom can keep lyin to herself if she wants to, but we all know the truth.
Be the first to receive breaking news alerts and more stories like this by subscribing to our mailing list.