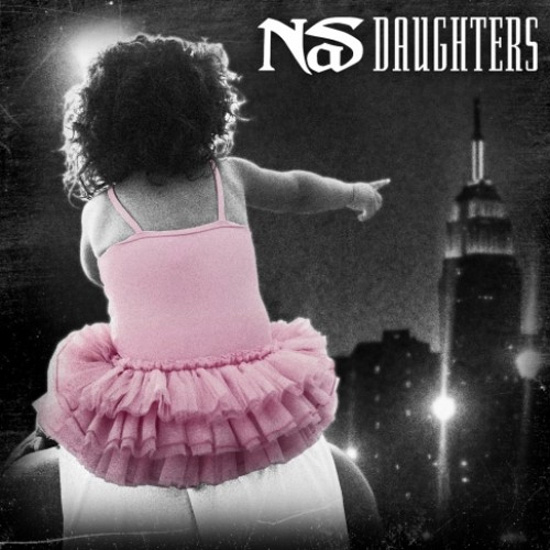 Carmen Bryan — the mother of rapper Nas' 17-year-old daughter Destiny — is not happy about the release of his new song "Daughters."
On "Daughters," which is a song about fatherhood, and a shout-out to all the fathers who love their daughters, Nas candidly refers to his own daughter Destiny, addressing an incident from February when the 17-year-old flaunted a collection of condoms on her Twitter page.
On the second verse of the song, Nas raps:
This morning I got a call, nearly split my wig … This social network said "Nas go and get ya kid" … She's on Twitter, I know she ain't gon post no pic … Of herself underdressed, no inappropriate sh*t, right

Her mother cried when she answered … Said she don't know what got inside this child's mind, she planted … A box of condoms on her dresser then she Instagrammed it

At this point I realized I ain't the strictest parent … I'm too loose, I'm too cool with her
But it doesn't stop there. Both verses on the track, which comes from his next album "Life Is Good," are entirely about his daughter, and the rapper also talks about the time he found out his teenage daughter had a prison pen pal, while also blaming himself for not setting a good example.
Nas raps in the song's first verse verse:
I saw my daughter send a letter to some boy her age … Who locked up, first I regretted it then caught my rage, like … How could I not protect her from this awful phase

Never tried to hide who I was, she was taught and raised like … A princess, but while I'm on stage I can't leave her defenseless … Plus she's seen me switching women, pops was on some pimp shit

She heard stories of her daddy thuggin' … So if her husband is a gangster can't be mad, I love him

[…]

Although you real, plus a honest kid … Don't think I'm slow, I know you probably had that chronic lit … You 17, I got a problem with it

She looked at me like I'm not the cleanest father figure but she rocking with it
Just heard"Daughters" by Nas. What a disappointment! He had nothing positive to say about our daughter and his depiction of her is false!

— Carmen Bryan (@CarmenBryan) April 26, 2012
Following the release of the song, Nas' baby mama Carmen Bryan — who famously penned a tell-all book about in 2007 detailing her failed relationship with Nas and her affair with Jay-Z — took to Twitter and expressed how angry and "disappointed" she was about it:
Just heard "Daughters" by Nas. What a disappointment! He had nothing positive to say about our daughter and his depiction of her is false!

…perhaps her father should be talking to her and spending more time with her so he can really get to know her.

…Destiny will be 18 in 2 months. Over it!

do u really think Destiny appreciated that song? Seriously…..Destiny is still a child-it was the wrong platform.

…he's not speaking on it-he's rapping about it. There's a huge difference and I don't respect it.

Destiny is extremely talented, caring and has a huge heart, none of those things were mentioned. I'm proud of her.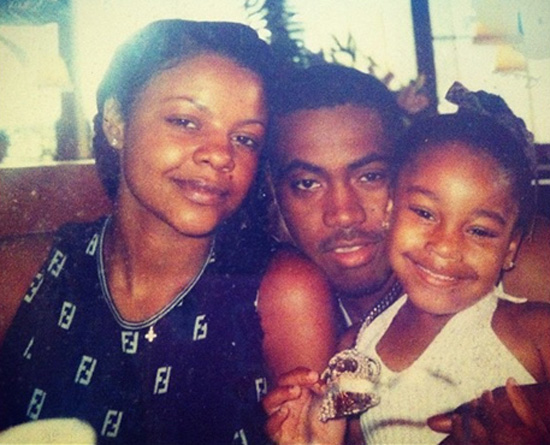 Nas obviously meant no harm with the song, as he was just expressing his feelings through music, as most artists do. Regardless of the fact, Nas says he still loves his daughter and he sent out a special tweet to her:
I Love My Princess Destiny Jones!

— Nasir Jones (@Nas) April 26, 2012
Do you agree with Carmen Bryant? Is "Daughters" really a disappointment … or is she just blowing this way out of proportion?
Be the first to receive breaking news alerts and more stories like this by subscribing to our mailing list.