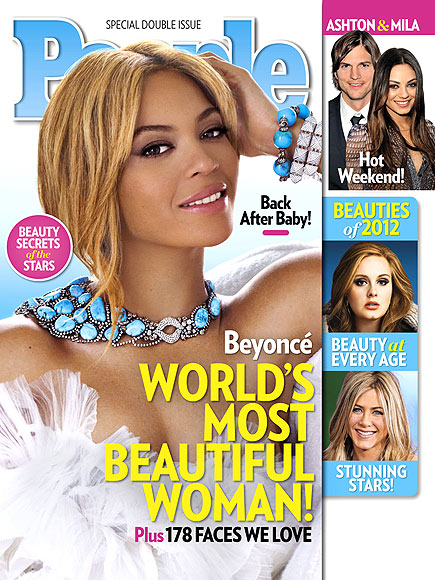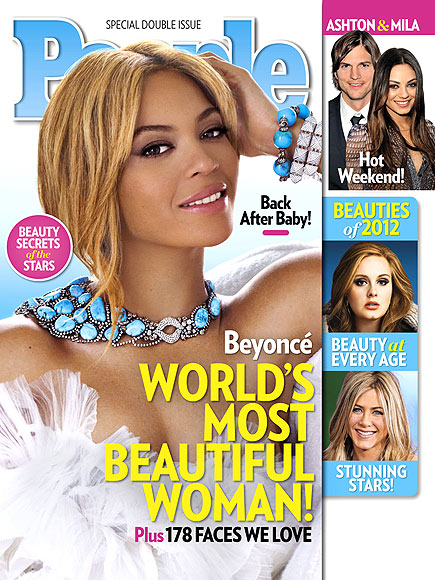 According to People Magazine, Pop/R&B singer Beyonce is the most beautiful woman in the entire world
The magazine crowned the 16-time Grammy winner the "World's Most Beautiful Woman" in their special issue that highlights other beautiful famous women, like Paula Patton, Charlize Theron, Sofia Vergara and more.
"I feel more beautiful than I've ever felt because I've given birth," Beyonce says inside her World's Most Beautiful Woman cover story. "I have never felt so connected, never felt like I had such a purpose on this earth."
The 30-year-old singer gave birth to her and Jay-Z's first child, Blue Ivy Carter, in New York City on January 7th 2012.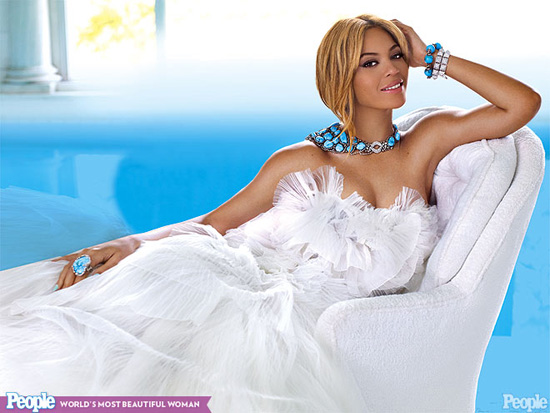 "She's just the cutest thing," gushed Beyonce, who sings lullabies to her daughter and says she loves changing diapers.
When asked who her newborn daughter looks like the most, Beyonce said, "She looks like Blue … She's her own person."
She added, "The best thing about having a daughter is having a true legacy. The word 'love' means something completely different now."
Beyonce and Halle Berry — who was named "World's Most Beautiful Woman" in 2003 — are the only two black women to receive the honor from People Magazine in 22 years.
Other famous women who have topped the most-beautiful women in the world list include Jennifer Aniston, Angelina Jolie, Julia Roberts, Drew Barrymore and Jennifer Lopez, who won last year.
For more on People's "Most Beautiful" issue, including all the stars included in the list, check out People.com and pick up the special issue, which hits newsstands on Friday.
Be the first to receive breaking news alerts and more stories like this by subscribing to our mailing list.