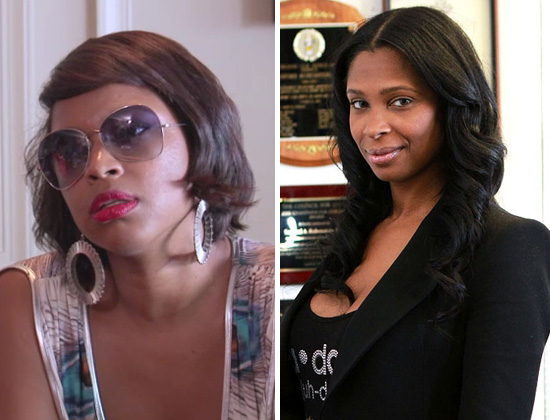 Nia Crooks so far has only appeared on one episode of "Basketball Wives" this season, however that one appearance has landed her in some pretty serious trouble with the law.
According to confirmed reports, Crooks has been charged with misdemeanor battery after she smacked the taste out of Jennifer Wililams' mouth back in January.
Officials at the Broward County State Attorney's Office filed the charges on April 10th after Williams filed a criminal complaint.
Nia's lawyers released a statement, saying:
"We will vigorously defend Nia against these charges. The women on the show executed contracts expressly accepting the risk that a physical altercation could occur. Given that Jennifer herself has previously instigated fights on the show, to cry foul now is absurd and a desperate attempt for publicity and money. We will fight until Nia is vindicated."
If convicted, Nia faces up to a year behind bars.
During the incident, which aired last Monday night (Apr 16) on a new episode of "Basketball Wives" Nia threatened to slap Jennifer, asking her "Do you need to be slapped in your face?"
Jennifer replied, "I wish you would," which is when Nia proceeded to get up out of her chair, walked over to Jennifer and slapped her right in her face.
Watch a clip from the incident, courtesy of TMZ, below:
Meanwhile, VH1 producers aren't happy with Jennifer's decision to file a police report, despite her signing a contractual agreement that clearly states that getting into physical altercations with other cast members is a possibility on the show.
Sources close to production tell TMZ … Williams was already on thin ice with the show — even before her slaptastic showdown with Nia Crooks — but now that she has filed a lawsuit … that ice is breaking FAST.

We're told producers think the suit is BS … claiming Jennifer never had a problem with fighting before and insist this is a desperate publicity stunt to keep her storyline interesting — securing her a place in season 5.

But a source tells us the stunt is not working, adding, "Filing broad lawsuits when you are as much to blame for the drama, is not the way to get your contract extended."
Uh-oh … sounds like Jennifer Williams' days may be numbered.
Your thoughts?
Be the first to receive breaking news alerts and more stories like this by subscribing to our mailing list.