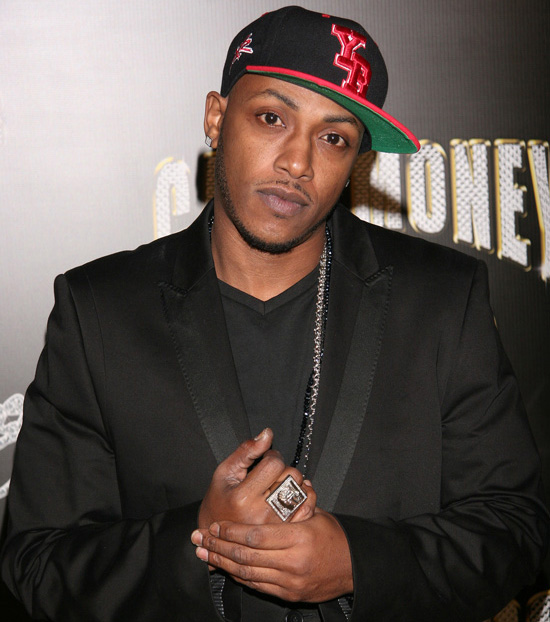 Mystikal's big comeback will have to be put on hold, as the rapper was recently sentenced to three months in prison for violating the terms of his probation.
Mystikal, born Michael Tyler, was arrested back in February on a midsemeanor charge of domestic abuse battery, and on Monday (Apr 16) Louisiana District Judge Tony Marabella sentenced him to 90 days in prison.
In 2001, Mystikal was released from prison after serving a six-year sentence for sexual battery and extortion.
Mystikal and the victim from the February 2012 incident are described as domestic partners, and they have two children together, according to The Advocate.
A Cash Money spokesperson issued a statement confirming that the label will continue to support Mystikal's career, and the prison stint will not affect their relationship.
The rep added that Mystikal will turn himself in on May 14th, but he will only serve 81 days, because the judge is crediting him for the nine days he spent behind bars after his February arrest.
WATCH: Mystikal F/ Birdman & Lil Wayne – "Original" Music Video
Back in March, Mystikal released the video for his album's lead single "Original," which features guest appearances from Lil Wayne and Birdman. His next album, also titled "Original," will be his first album since 2001's "Tarantula."
Mystikal will reportedly perform a headlining concert at S.O.B.'s in New York City on May 1st, and will also perform at this year's New Orleans & Jazz Heritage Festival before he begins his 90-day prison term on May 14th.
Be the first to receive breaking news alerts and more stories like this by subscribing to our mailing list.