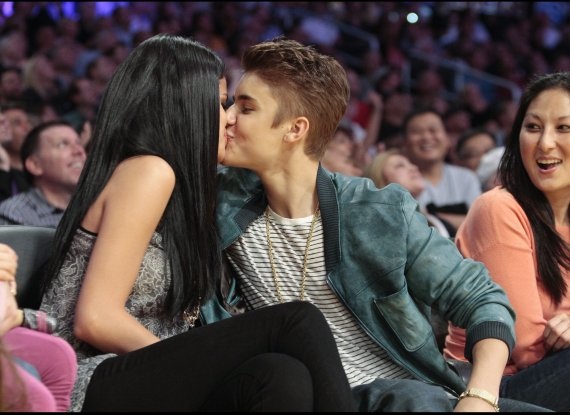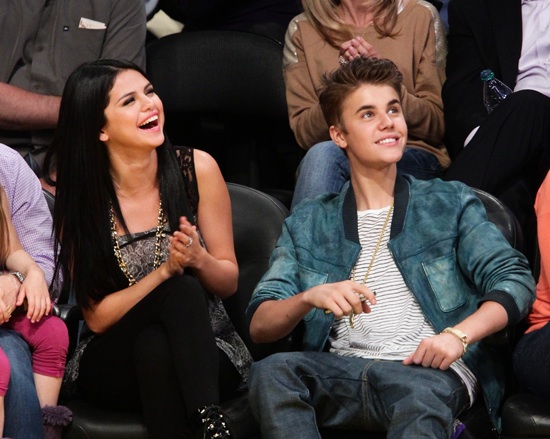 Despite their busy schedules, Justin Bieber and his girlfriend Selena Gomez found some time to spend together. The couple were spotted sitting courtside at the Lakers vs. Spurs game Tuesday night (Apr 17) at the Staples Center in Los Angeles.
Gomez — who is a Texas native — was cheering on the San Antonio Spurs and tweeted, "LET'S GO SPURS!!! LET'S GO!!" in the middle of the game.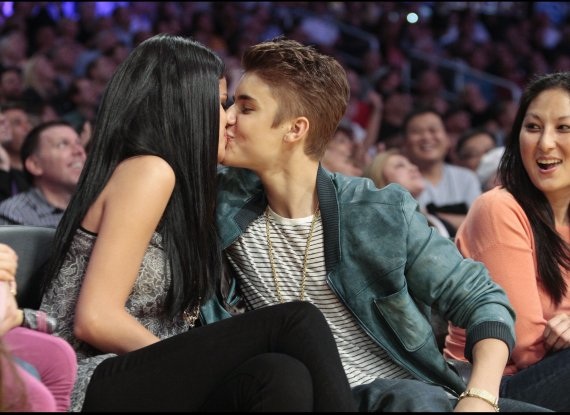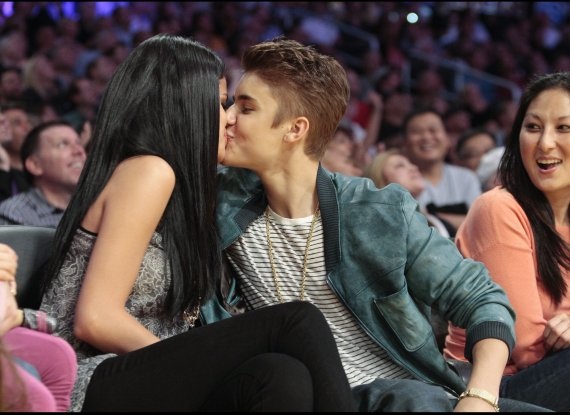 Throughout the game, Justin was seen kissing all over Selena, and eventually, both Pop stars leaned in for a kiss at the urging of the cheering crowd.
The couple's kiss was caught on the Staples Center's world-famous "Kiss Cam," and the crowd went nuts, according to eye witnesses.
Apparently caught off guard, Selena looked embarrassed and hid her face after she noticed she and Justin were being filmed on the big screen.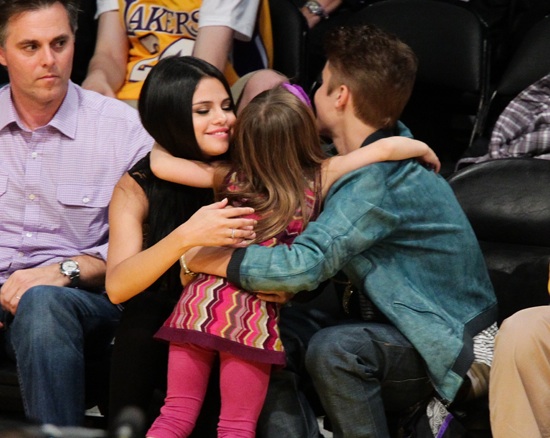 After coming up for air, the couple took a few photos with a young fan who was seated next to them, and gave her a big hug.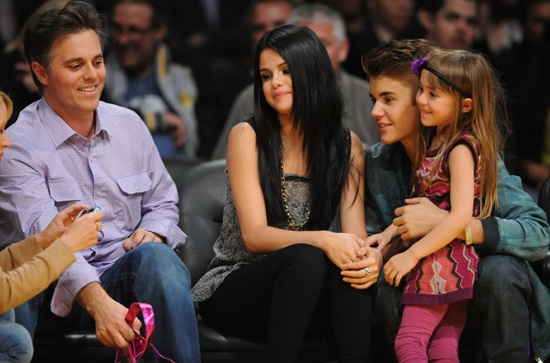 As for the game, Selena's team beat the Los Angeles Lakers, 112 to 91.
Check out a bunch of pics of her and Justin Bieber courtside below:
Be the first to receive breaking news alerts and more stories like this by subscribing to our mailing list.