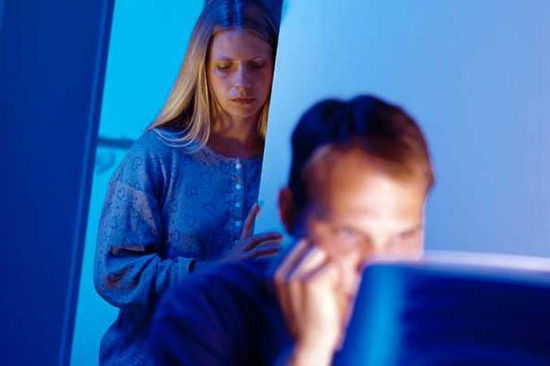 An Egyptian man who was watching porn on the Internet actually recognized the woman in several of the movies he watched. That's because the woman in question was actually his own wife!
The man says it was his first time watching porn on the Internet. (Riiiiiight)
"I found 11 films showing my wife in indecent scenes with her lover. It was the first time I watched a porno film and I did this just out of curiosity," the man, identified as Ramadan, told Egyptian newspapers.
Ramadan said he couldn't believe his eyes when he saw his wife having sex with another man in nearly a dozen different porno clips.
When he confronted his wife about it, she initially denied that the woman in the clips was her. But after forcing her to watch some of the clips with him, she couldn't deny it anymore so she finally fessed up to cheating on him with her ex boyfriend.
To make matters worse, Ramadan's wife told him that she never loved him anyway, and she she's still in love with her ex, despite the fact that they have been married for 16 years and have 4 children together. (Ouch!)
"She first denied it and accused me of being insane before I faced her with the films … she then confessed to be still in love with her boyfriend, saying he is as young as her and that I am an old man."
Poor guy…
[Source]