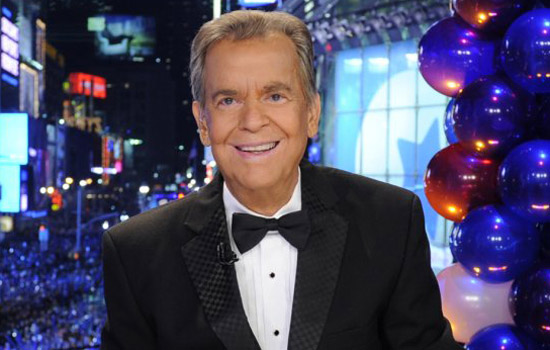 Legendary TV icon Dick Clark reportedly died from a massive heart attac Wednesday morning (Apr 18). He was 82 years old.
According to TMZ, Mr. Clark had been in St. John's hospital in Los Angeles following an outpatient surgery procedure last night.
After the procedure, Clark suffered a massive heart attack, and attempts from medical personnel to revive him were unsuccessful.
Dick Clark got his first big break in the 1950's, hosting a music-themed TV show that was called "Bob Horn's Bandstand" at the time.
Clark and TV producers eventually changed the name of the show to "American Bandstand," which Clark continued to host and produce until 1983.
Dick Clark is also best known for his annual "New Year's Rockin Eve" show, which he created in 1972, and hosted every year up until 2004 when he had a major stroke that forced him to retire. His health has been on the decline ever since.
Ryan Seacrest took over Clark's hosting duties in 2006, with the TV icon appearing on the show sporadically since then. His final appearance was in 2011.
Over the span of his illustrious career, Dick Clark hosted the Miss USA (1989 – 1993) and Miss Universe (1990 – 1993) pageants, and game shows like "Pyramid," "Scattergories," "The Challengers" and others.
As far as his honors, awards and achievements are concerned, Clark has received a total of 5 Emmy Awards (including a lifetime achievement award), as well as a Peabody Award.
He has also been inducted into Hollywood Walk of Fame, the Rock and Roll Hall of Fame and the Academy of Television Arts and Sciences Hall of Fame.
Dick Clark is survived by his third wife Kari Wigton, and his three children from his first two marriages.
Be the first to receive breaking news alerts and more stories like this by subscribing to our mailing list.