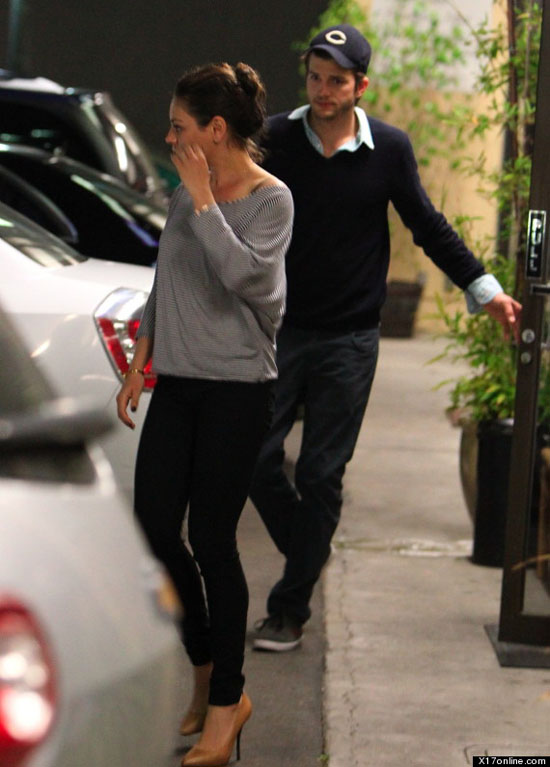 Ashton Kutcher isn't letting his impending divorce hold him back from the dating scene.
In recent weeks, the "Two and a Half Men" star has been linked to a Demi Moore look-a-like, pop starlet Rihanna and now his former on-screen girlfriend Mila Kunis.
The "That 70's Show" alums were spotted together over the weekend, shopping for furniture during the day, and hitting up sushi joint Asanebo in Studio City during the evening.
X17online was on hand to snap some pictures of the pair Sunday night (Apr 15).
"Ashton was touching Mila's hand and Mila was all dressed up," one photographer observed.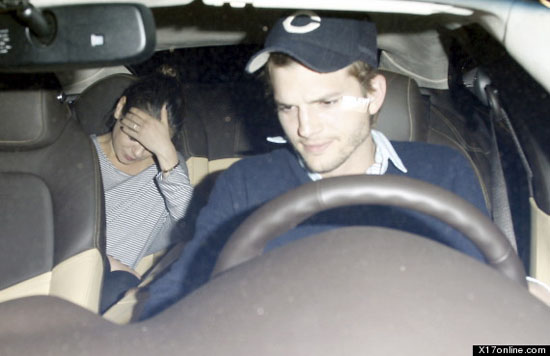 Kunis tried to make herself less visible by riding in the back seat of Kutcher's car, but photogs still managed to get a picture of the two as they left. It's alleged that they ended up back at Kutcher's pad after an enjoyable day together.
A rep for the "Black Swan" actress told our friends over at Celebuzz that Mila and Ashton have "been friends for years and they had dinner with a bunch of friends. They're not dating."
The usually private Mila Kunis ended her eight year relationship with famed child star Macaulay Culkin at the end of 2010; and after numerous rumors of infidelity, Ashton Kutcher's six year marriage to famed actress Demi Moore ended in November 2011.
Maybe Ashton and Mila are just "friends with benefits?"
Be the first to receive breaking news alerts and more stories like this by subscribing to our mailing list.