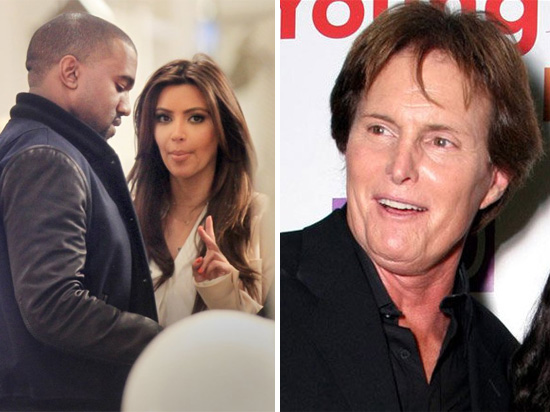 Bruce Jenner isn't all that excited about Kim Kardashian and Kanye West hooking up.
When asked about the relationship while speaking at Northeastern University Wednesday night, Bruce told the audience:
"I'm not that excited, but we'll see. Kimberly and I have had a conversation about them and their potential relationship."
However Bruce doesn't have any harsh feelings towards Kanye personally.
Sources close to the family say he's more concerned about Kim rushing into things, and he wants her to be careful before running into another relationship, whether it be Kanye or anyone else for that matter; especially considering the fact that she's still "technically" married.
But in any event … Bruce, do yourself a favor and stop worrying about Kim's roller-coaster love life. Girls will be girls, and in this case … let Kim be Kim.
Be the first to receive breaking news alerts and more stories like this by subscribing to our mailing list.