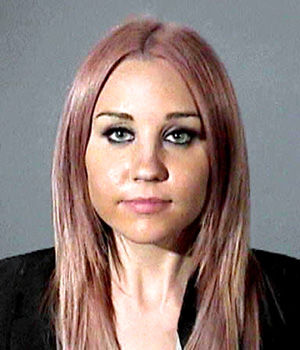 Amanda Bynes shocked everyone when she was spotted leaving a police station in West Hollywood last week after being arrested for DUI the night before.
But according to her devoted father, the fact that she was arrested wasn't her fault, and Mr. Bynes says Amanda doesn't even drink and was definitely not drunk the night she was cuffed.
Talking to People.com, Rick Bynes confidently stated, "She was not drunk. I was told that she blew a zero on the Breathalyzer. She didn't have a single drink that night. My daughter doesn't drink. She is a good girl. She just chooses not to work, and because of that, people go after her."
According to her dad, reports that Amanda Bynes sideswiped a police cruiser are not true. In fact, it was the officer's fault for pulling out in front of the 26-year-old actress while she was making a turn.
Mr. Bynes also went on to say that his daughter was arrested because she was "upset and very emotional."
Do you think Amanda Bynes is innocent … or is she just another good girl gone bad?
Be the first to receive breaking news alerts and more stories like this by subscribing to our mailing list.