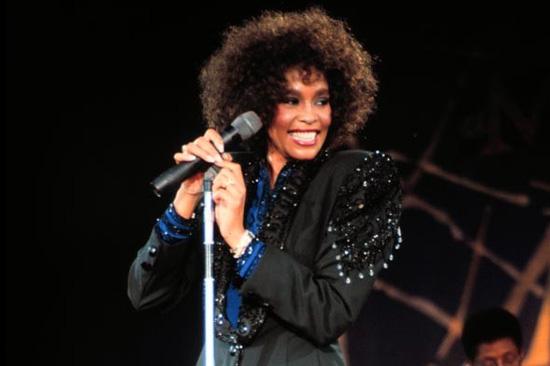 The final autopsy report for Whitney Houston has finally been released, revealing more shocking details about the singer's tragic death.
According to the highly detailed 42-page report, which gives a detailed description of the state of Whitney's room when officials arrived, a spoon with a "white powdery substance" and a "crystal-like substance" on it was found in the hotel room.
"Located in the top drawer, in the north side of the counter were remnants of a white powdery substance, and a portable mirror on a base," the autopsy report states. Officials also found more white powder near the hotel room mirror.
The report says that Whitney's body was discovered face down in the bathtub with a "bloody purge coming from her nose" at the Beverly Hilton hotel by her assistant/manager Pat Houston, who had just left the room for a moment to run an errand.
One of the most shocking pieces of information alludes to the idea that Houston was standing outside her bathtub, had a seizure, then fell face forward into the tub, causing trauma to her forehead, chest and upper lip, which was all noted in the report.
By the time Houston was found, she had likely been dead for at least an hour.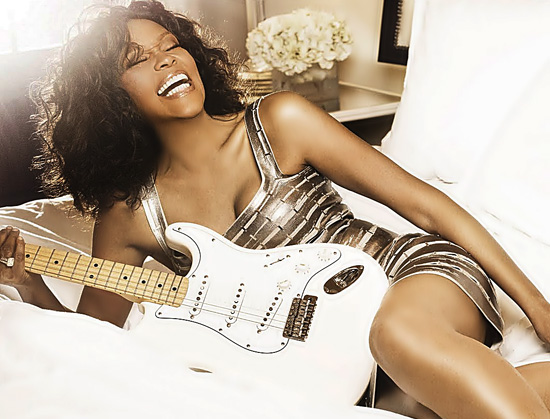 According to the toxicology report, Houston "possibly overdosed on a narcotic substance, prescription medications, over the counter medications and alcohol," causing her to drown in a tub of "extremely hot water" about 12 inches deep.
Toxicology results also showed Houston had marijuana, Xanax, Flexeril (muscle relaxant), and the allergy medication Benadryl in her system, but none of those were considered factors in her death.
The official report also notes that Whitney had a "perforation of posterior nasal septum," as a result of her history of cocaine abuse.
The report states that Whitney Houston was last seen alive by her manager/assistant Patricia Houston in her Beverly Hills hotel room at around 3 p.m. that Saturday afternoon.
After telling Whitney to take a bath in preparation of the Clive Davis pre-Grammy party at the hotel that night, Pat left the room for about an hour or so to run some errands.
When Patricia returned to the hotel room, she found an unresponsive Houston "lying face down in the bathtub filled with water."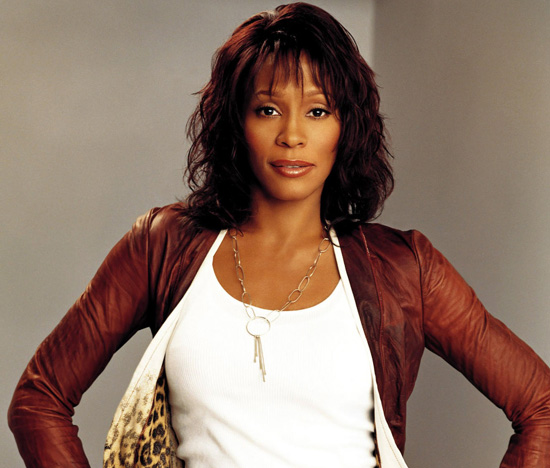 The report says, "The assistant called for her bodyguard, and together they pulled the decedent out of the bathtub."
Whitney's official cause of death was listed as accidental drowning, but heart disease and "chronic" cocaine use were listed as contributing factors.
At the time of her death, Whitney Houston was in the middle of an attempted come-back, having recently completed filming in Detroit on a remake of the movie "Sparkle."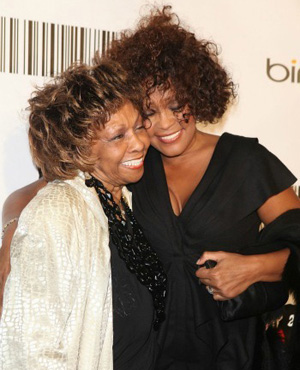 According to TMZ, Whitney's mother Cissy Houston is said to be "devastated" about the details in her daughter's final autopsy report:
Cissy Houston is telling close friends … she cried hysterically when she first heard about the Coroner's findings — that white powder (which we know tested positive for cocaine), a drug spoon and other trappings of drug use were found in the hotel room.

Cissy says her biggest fear is that people will now remember her daughter as a druggie, and not a talented singer and family woman.

Cissy singled out Whitney's performance of the National Anthem at the 1991 Super Bowl, saying, "This is the type of thing people should remember Whitney for."

Cissy added, "No one's perfect. Only the Lord can judge."
Be the first to receive breaking news alerts and more stories like this by subscribing to our mailing list.