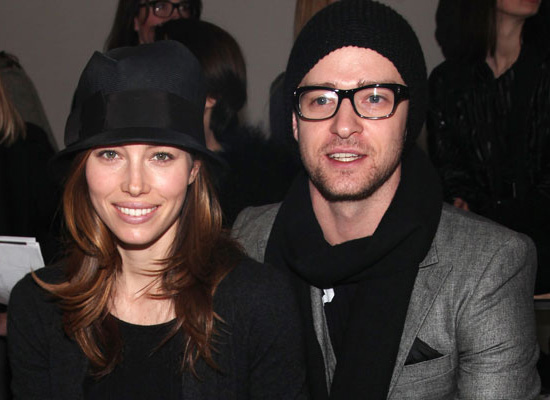 Low profile couple Justin Timberlake and Jessica Biel are reportedly planning a HUGE summer wedding.
Though the intensely private couple have yet to confirm their engagement, a source close to the pair has revealed that the lovebirds are planning a big extravaganza to celebrate their nuptials this summer.
A source close to happy couple told People.com that "Jessica initially wanted a smaller, more intimate wedding, but Justin from the beginning wanted a big wedding and that's what they have decided on" and they want to "include all their friends" in the celebration.
The source also added "Justin has promised her the best day ever."
READ: Justin Timberlake and Jessica Biel are Engaged!
Sources revealed earlier this year that Justin surprised Jessica with a proposal over the Christmas Holiday season; and just last month, Jessica was spotted out wearing her engagement ring while she and Justin were out on a lunch date.
PHOTOS: Jessica Biel Shows Off Her Huge Engagement Ring While Out with Fiance Justin Timberlake
Justin and Jessica — who have been dating on and off for the past five years — are currently in Atlanta while Justin is filming a new movie called "Trouble with the Curve."