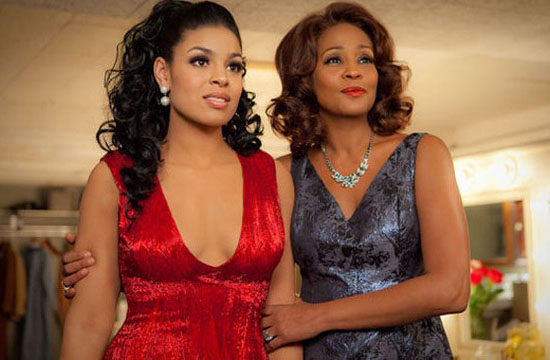 The official full-length trailer for "Sparkle" — Whitney Houston's final film — was released by Sony Pictures this week.
The highly anticipated remake of the original movie of the same name (released in 1976) stars Houston as the mother of three girls (played by Jordin Sparks, Tika Sumpter and Carmen Ejogo) who form a singing group and struggle with the perils of fame.
Houston is prominent throughout the trailer, and at one point, the R&B icon belts out the classic gospel tune "His Eye is on the Sparrow."
"Sparkle" — which also stars Derek Luke, Mike Epps, Cee-Lo Green — marks Whitney Houston's first return to movies in 16 years, but it also sadly marks her final movie role as she passed away on February 11th 2012 in Beverly Hills, just three months after filming for the movie wrapped in Detroit.
"Whitney loved this movie very much. This was her idea," one of the film's producers Debra Martin Chase said. "The great thing for me as her friend and her producing partner is that this movie will be an essential part of her legacy. … It's the best performance of her life; she knew it at the time. She looked beautiful on camera and she enjoyed every minute making the movie."
She continued, "On the one hand, I'm so excited about the movie and we're really happy with how it turned out. (But) just to have it said yet again that this is Whitney's last performance, it's hard. It's hard."
Watch the trailer for "Sparkle" below:
Be the first to receive breaking news alerts and more stories like this by subscribing to our mailing list.