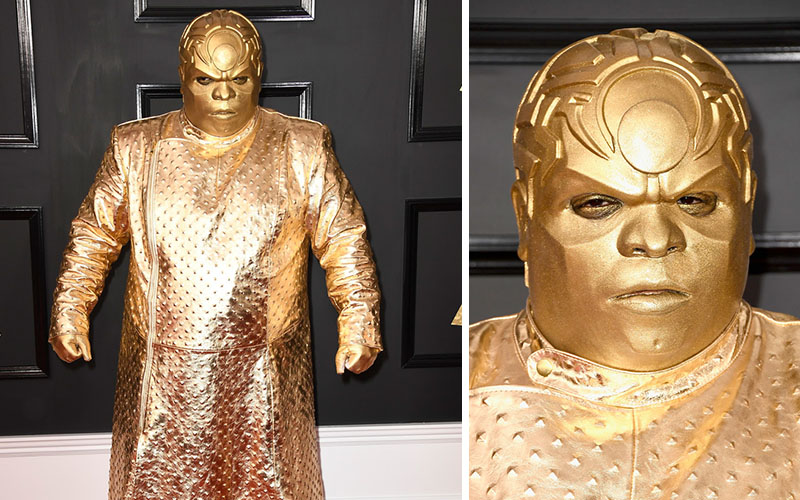 At one point, Cee-Lo Green was on top of the world. As a singer and songwriter, his eclectic brand of R&B and pop was in-demand and Cee-Lo rode his eccentricities to critical acclaim and success.
Whether it was as part of the producer-singer collaboration Gnarls Barkley or with his own solo material, he made hit after hit. These string of hits led to Cee-Lo landing a high-profile, high-paying TV gig as one of the original judge of the U.S. version of The Voice.
But then in 2014, Cee-Lo's career was stained when allegations of him drugging and taking advantage of a woman surfaced. At that point, Cee-Lo went into hiding for the most part as he opted to quit The Voice and didn't release new music.
Now that a few more years have passed, Cee-Lo appears to have decided that enough time has passed that he can return to the public eye with stunts and gimmicks. Unfortunately, this is 2017 and not 2010.
In 2010, 2011 and 2012, Nicki Minaj and Lady Gaga could draw attention and acclaim by dressing outlandishly at award shows. That is until people got sick and tired of the costumes and Gaga and Nicki both got hip and ditched the year-round Halloween costume party approach for the most part.
Cee-Lo, however, feels like dressing like a fat, Christmas-gift-wrap, midget version of Star Wars C-3P0 is a winning move for him. He looks like "What if Golddust ate his opponents instead of wrestling them"? (P.S. Goldust noticed and called Cee-Lo out on his golden attire.) He looks like something that the Power Rangers would've punched the daylights out of.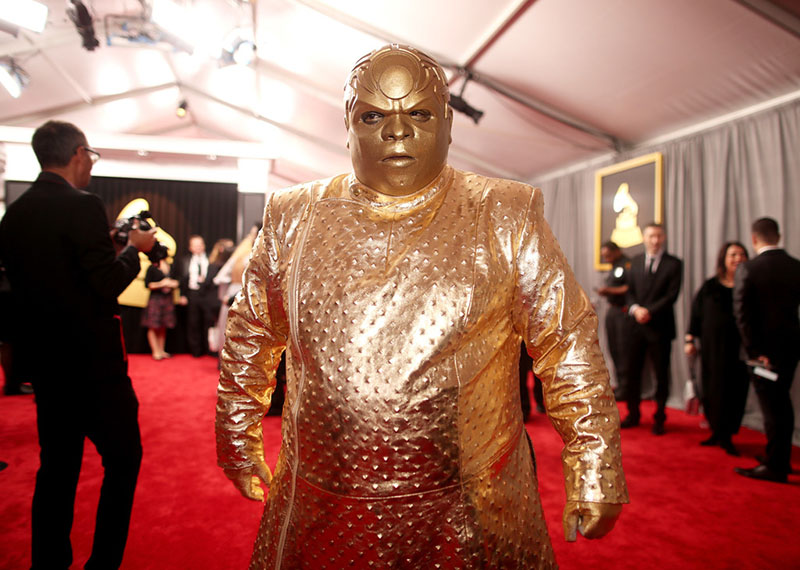 Can Cee-Lo please store this insane get-up back in the drawer at Trump Tower where it belongs? Stunts like this ain't the move in 2017.
Be the first to receive breaking news alerts and more stories like this by subscribing to our mailing list.