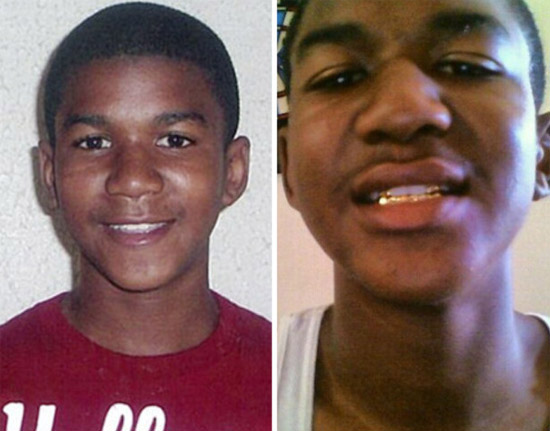 According to the opinion of a racist New Orleans police officer, 17-year-old Trayvon Martin "acted like a thug" and he deserved to "die like one."
It has been over a month since Trayvon's death, and so far, his killer — George Zimmerman — has not been arrested, which has sparked public outcry across the nation amongst those who want Zimmerman charged and punished for his crime.
But not everyone is against George Zimmerman, who claims he shot Martin in self defense after the high school student punched him and slammed his head into the sidewalk several times.
Using his Facebook account to comment on an online news article about a rally that was held for Trayvon Martin, New Orleans Police Officer Jason Giroir proudly posted:
"Act like a Thug Die like one!"
After another online commenter criticized Giroir's statement as racist, Giroir responded back with, "…come on down to our town with a 'Hoodie' and you can join Martin in HELL and talk about your racist stories! :-P"
The officer's wife also posted a similar comment to the site:
"He acted like a thug and died like one!"
Because of he and his wife's derogatory comments regarding the Trayvon Martin situation, Officer Giroir has been suspended indefinitely without pay, according to the New Orleans Times-Picayune.
The New Orleans police superintendent announced the suspension at a news conference Monday afternoon (Mar 26).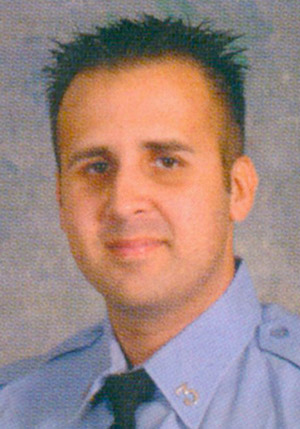 "To say that I'm angry is an understatement. I'm furious," said Ronald Serpas, who also said the posts "embarrassed this department" and did not reflect the views of the NOPD.
Officer Giroir's comments about Trayvon Martin being a "thug" come at a time when the media is trying to blame Martin for his own death.
Fox News personality Geraldo Rivera said Martin was shot and killed because he was wearing a hoodie, which he believes enhances the "thug" image and made Zimmerman respond in a violent and aggressive manner that ended in Martin's shooting death.
"I am urging the parents of black and Latino youngsters particularly to not let their children go out wearing hoodies," Rivera said on Fox & Friends. "I think the hoodie is as much responsible for Trayvon Martin's death as George Zimmerman was."
WATCH: Geraldo Rivera from Fox News Says Trayvon Martin was Shot and Killed Because He was Wearing a Hoodie
Rivera has since apologized for his hurtful comments, saying in an e-mail to Politico.com, "by putting responsibility on what kids wear instead of how people react to them I have obscured the main point that someone shot and killed an unarmed teenager."
In an effort to continue to portray Martin as a troubled teen, the police also leaked information from Trayvon's private school records, which state that he was suspended from school for 10 days after he was caught with a bag containing trace amounts of marijuana.
However, Benjamin Crump, the attorney for Martin's grieving parents, says that those reports are "irrelevant" in regards to what happened the night of February 26th when Martin was gunned down.
Crump says revelations of the teen's school disciplinary record are an "attempt to demonize him," and we couldn't agree more.
What do you think about the media's smear campaign against Trayvon Martin?
Be the first to receive breaking news alerts and more stories like this by subscribing to our mailing list.