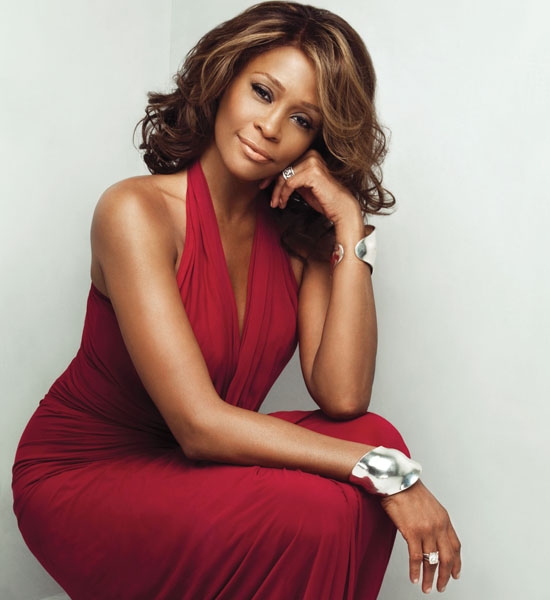 Whitney Houston's cause of death has finally been revealed.
Ever since her sudden and unexpected death back in February, many have wondered what exactly were the contributing factors.
Now those questions have finally been answered, as the L.A. County coroner's office has released their official report on the death of Whitney Houston.
According to the coroner's report, Whitney's official cause of death was due to accidental drowning.
The report also states that the 48-year-old singer had cocaine in her system at the time of her death, and she also suffered from heart disease, both of which also contributed to her untimely passing.
Whitney also had small traces of marijuana, Xanax, Benadryl and other medication in her system, but neither of those contributed to her death.
A source connected to the investigation told TMZ that it is "very possible" that Whitney had a heart attack that caused her to lose consciousness and drown. The heart attack could have been triggered by hardening of the arteries due to cocaine use.
The Coroner's Office says Whitney used cocaine "immediately prior to her collapse," however investigators say they found ZERO evidence of cocaine in the hotel room where she died, which may be because someone allegedly removed all traces of cocaine from the room before authorities arrived.
Sources connected to Houston who where with her the day she died told TMZ that whoever removed the cocaine was also the person who supplied it to Whitney.
The police say that the investigation has not been closed, and they aren't commenting on whether or not they are looking at charging the individual who removed the drugs with evidence tampering.
Whitney Houston was found dead by her bodyguard at the Beverly Hilton Hotel in Los Angeles on February 11th 2012, the day before the Grammy Awards, and just hours before the annual Clive Davis pre-Grammy party, both of which Houston was scheduled to attend.
Houston was laid to rest on February 19th at the Fairview Cemetery in Westfield, N.J. next to her father, following a star-studded televised memorial at New Hope Baptist church the day before.
The Houston family released the following statement shortly after the details of her toxicology report were revealed:
"We are saddened to learn of the toxicology results, although we are glad to now have closure."
Cissy Houston — Whitney's mother — is said to be hurt after learning that her daughter was doing cocaine once again.
Sources close to the gospel legend say that she's telling them that it's so painful, that she feels like she's reliving the death of her daughter all over again.
Be the first to receive breaking news alerts and more stories like this by subscribing to our mailing list.