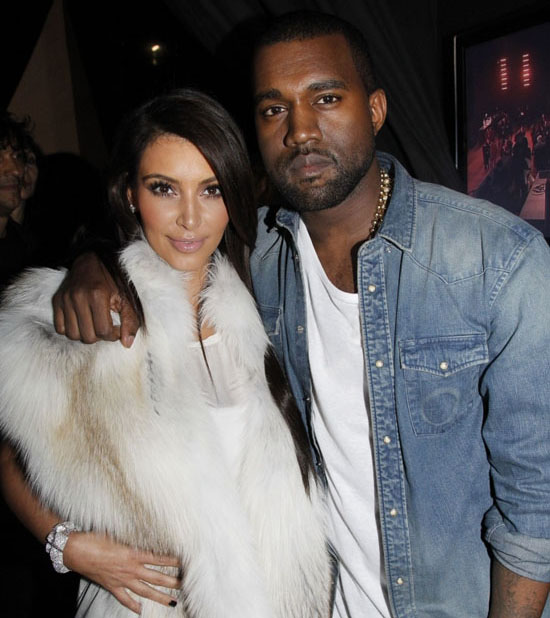 Kim Kardashian has laid to rest rumors that she has been hooking up with Kanye West recently.
Appearing on Ryan Seacrest's radio show on Tuesday, when asked about the Kanye relationship gossip, Kim joked:
"I think I'm still married. I'm really not dating right now at all. I'm really just focusing on work.

"I know I always say this, but I'm trying to just get through my situation and just have fun."
According to recent reports, Kim and her husband of just 72 days, NBA player Kris Humphries, are trying to get an annulment, but it's being held up right now because they both want each other to admit to fraud, and neither one of them wants to.
Kim Kardashian and Kris Humphries are both willing to end their marriage with an annulment, but each is insisting that the other confess to fraud — and that's what is holding up their settlement.

Sources connected to the former couple tell TMZ … Kim would be happy to annul the marriage, if Kris will admit he defrauded her by promising to live with her in Hollywood and then demanding that she move to Minnesota — something we told you about last October.

As we first reported, Kris wants Kim to admit fraud — that she never had any intention of making this a real marriage … something Kim has adamantly denied.
Kris Humphries is also demanding Kim pay him $7 million for ending their marriage so soon … and he says if she doesn't pay up, then she's going to have to endure an ugly, public trial where all kinds of dirty laundry could get aired out.
Kim thinks Kris' demands are absurd on account of him receiving around $250,000 – $300,000 from the wedding AND the reality show. In addition to that, Kris signed a prenup that states that he gets ABSOLUTELY NOTHING.
With all of this drama with her estranged husband, Kim doesn't have the time right now to even think about dating Kanye West.
Your thoughts?
Be the first to receive breaking news alerts and more stories like this by subscribing to our mailing list.