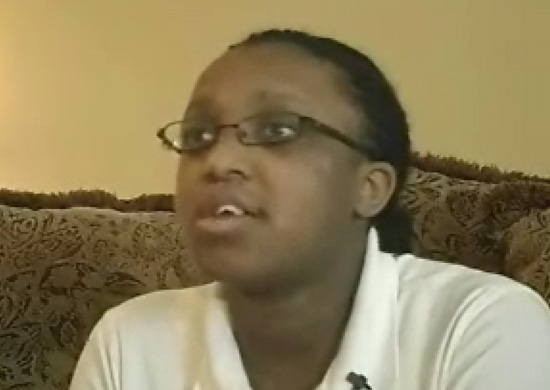 A 13-year-old middle school student was forced to transfer schools after she was endlessly harassed by teachers after she wrote an award-winning essay that made comparisons between slavery and modern education struggles in her particular school district.
Life has changed for 13-year-old Jada Williams ever since she wrote an essay on the book, "Narrative of the Life of Frederick Douglass." It was part of the Roc Read Initiative, an option for students to do over winter break. Jada says she compared her own educational experiences with the life of Douglass.

Williams said, "How the teachers do not want children to exceed their levels. They want you to stay on certain levels. They don't feel like they need to instruct you."

Jada won the Spirit of Freedom Award from the Frederick Douglass Foundation of New York. She read her winning essay in Rochester. But she and her mother say it was a different story when she turned in her essay at School No. 3.

Williams said, "I heard that my essay was passed around to other teachers, so when they read that they felt offended too. They just wanted to get rid of me, I guess."

Jada's mother says her grades suddenly dropped from A's and B's to failing and teachers told her Jada was "angry."

Carla Williams said, "So I said 'Give me something to explain why you're calling her 'angry'', but they could never clarify why they were saying that."

Jada transferred to School No. 19 last month. Her mother doesn't understand why her daughter is being treated this way after taking part in the Roc Read Initiative.

Carla Williams said, "They presented the book the materials in the books, all she did was compare it to her lifestyle."
The school superintendent's response to the controversy?
"We could have responded better. This is a situation that was definitely not handled the best way."
No sh*t, Sherlock. Tell us something we don't already know.
[WHEC]
Your thoughts?
Be the first to receive breaking news alerts and more stories like this by subscribing to our mailing list.